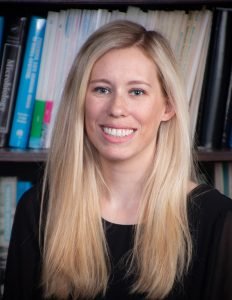 Water Quality Association Reorganizes Leadership Structure
The Water Quality Association (WQA) has designed a new leadership team structure to support the association's strategic vision with a renewed emphasis on innovation, stakeholder engagement, and WQA's promotion of core programs and services to a worldwide audience.
Jonathan Adams, MBA, CAE, is the new vice president for innovation. Adams has been with WQA for the past eight years and was recently named to the Forty Under 40 list by the Association Forum, an organization of Chicago-area professional associations. He is also an American Society of Association Executives 2022-2024 Diversity Executive Leadership Program scholar.
Kathleen Burbidge, CAE, is the new vice president of external affairs. She has been with WQA for nine years and is also a past honoree of the Association Forum's Forty Under 40 list.
Kelli Fleischmann is the new vice president of global services. Fleischmann, who has been with WQA for five years, has a strong background within the drinking-water industry in project management, business development, and international experience.
WQA's top leadership also gained new titles. Pauli Undesser's title has changed from executive director to CEO; Tom Bruursema, MS, is now chief operating officer; Kyle Jones is chief financial officer; and Mike Sennett is chief legal officer.
IAPMO Launches the IAPMO Codes Portal, Solicits Proposals for 2027 UPC, UMC
The International Association of Plumbing and Mechanical Officials (IAPMO) is launching its new IAPMO Codes Portal. The portal connects the industry with the IAPMO code-development process. Upon creating a profile, you will be able to:
Submit code public proposals.
Submit code public comments.
View the report on proposals.
View the report on comments.
Save your draft proposals and comments.
View your submitted proposals and comments.
Obtain contact information for the codes technical liaisons.
Access the codes development timeline.
Access read-only publications.
Access the IAPMO Codes Portal at https://codeproposals.iapmo.org.
IAPMO is calling for formal code proposals toward the development of the 2027 editions of the Uniform Plumbing Code and Uniform Mechanical Code, both prospective American National Standard-designated model codes. All proposals recommending new text, revised text, or the deletion of text must be written in legislative format and clearly state the reason behind the recommendation. The deadline for proposals is January 2, 2024. Proposals can be submitted using the new IAPMO Codes Portal at https://codeproposals.iapmo.org/.
Groundwater Foundation Offers Grants to Repair or Replace Private Wells
The Groundwater Foundation, operated by the National Ground Water Association, is launching a new nationwide grant program, Water Well Wish. The program will provide grants to low-income individuals to repair or replace private water wells at no cost to the recipient. Water Well Wish was created to help families in need who rely on private water wells but cannot afford the upfront cost of drilling a new water well or having their current system repaired. Private water wells provide water for an estimated 40 million people in the United States, largely in rural and underserved areas of the country, and they can cost, on average, between $10,000 to $30,000 to drill and install.
ASSE International and CSA Group Release Harmonized Standard for Pressure-Reducing Devices in the U.S. and Canada
ASSE International and the CSA Group announce the release of ASSE 1003/CSA B356, Pressure Reducing Devices, the first of three harmonized standards the two standards-developing organizations agreed to develop jointly. The resulting standard streamlines the certification process for products seeking market in the United States and Canada by now requiring only one set of tests for both countries. Manufacturers, authorities having jurisdiction, and consumers all benefit from the harmonization of standards, which eliminates discrepancies—both minor and substantial—between standards developed independently and specific to a nation's requirements.
U.S. EPA Providing $58 Million to Reduce Lead in Schools and Child Care Facilities
The U.S. Environmental Protection Agency (EPA) has announced $58 million in grant funding from President Joe Biden's Investing in America agenda to protect children from lead in drinking water at schools and child care facilities across the country. Thanks to the Bipartisan Infrastructure Law, activities that remove sources of lead in drinking water are now, for the first time, eligible to receive funding through the Water Infrastructure Improvements for the Nation Act. The Voluntary School and Child Care Lead Testing and Reduction Grant Program funds voluntary lead testing, compliance monitoring, and, for the first time, projects for remediating lead in drinking water. Lead-remediation actions may include but are not limited to the removal, installation, and replacement of internal plumbing, lead pipes or lead connectors, faucets, water fountains, water filler stations, point-of-use devices, and other lead-free apparatus related to drinking water.
Tap Water Survey Finds Communication Is Key in Consumer Perception of Safety
Consumers who remember receiving a recent communication from their water utility are more than three times as likely to report their water's safety has improved compared to those without recent communication, according to a survey conducted by Morning Consult on behalf of the American Water Works Association. The 2023 Public Perceptions of Tap Water poll included responses from 2,022 adults served by water utilities in the U.S. Seventy-one percent of respondents view their home's tap water as safe, which is consistent with the level measured in the 2022 survey.
Affordability remains a significant issue among respondents. Half of respondents ages 35-44 (51 percent) and two in five respondents ages 18-34 (41 percent), respondents who live in urban areas (43 percent), Hispanic respondents (42 percent), and respondents who personally pay their water bill (39 percent) report struggling to pay their water bill on time.