UNITED STATES

Eric Hoek Receives Water Research and Technology Prize
Eric Hoek, professor of civil and environmen­tal engineering at the UCLA Samueli School of Engineering, has been chosen by the National Water Research Institute as the 2022 Athalie Richardson Irvine Clarke Prize laureate. Hoek holds the position of fac­ulty director of UCLA's Sustainable LA Grand Challenge, a campuswide initia­tive designed to aid in transforming Los Angeles into the world's most sustain­able megacity by 2050. Hoek is also the director of the Nanomaterials and Mem­brane Technology Research Lab, where the focus is on ways to produce clean water and energy more efficiently.
New Jersey Adopts 2021 National Standard Plumbing Code
The state of New Jersey has officially adopted the 2021 edition of the National Standard Plumbing Code (NSPC) to serve as the state's plumbing code. The 2021 NSPC contains revisions that promote water efficiency, sustainability, and resil­iency. The 2021 NSPC was designed to ensure the proper installation of plumbing systems and provides local and state governments, code administrative bodies, and the industry, with a modern code that protects public health, safety, and welfare.
Reclamation Awards $250,000 to Winners in the More Water, Less Concentrate Challenge
The U.S. Bureau of Reclamation has selected the winners for the More Water, Less Concentrate Challenge—a prize competition that seeks to develop innovative, affordable, and environmen­tally sound solutions that will reduce the volume of concentrate and generate more usable water from desalination plants. The Bureau of Reclamation chose Team Olin-Harmony-MIT as the winner and was awarded a prize of $150,000. The remaining $100,000 of prize money was divided between four other finalists: Pacifica Water Solutions, AIL Research, Membrion Inc., and the University of Texas at El Paso Center for Inland Desalination Systems.
Endress+Hauser, with Purdue IN-MaC, Opens Design and Innovation Studio
Endress+Hauser, in conjunction with Purdue Indiana Next Generation Manufac­turing Competitiveness Center (IN-MaC), opened its Design and Innovation Studio. This center is equipped with Industry 4.0 technology as well as STEM-learning opportunities for students in grades K-8 and applications for high school students. The center features 3D printing, robotics, Spheros, Little Bits, engineering and science modules, and coding opportunities. Spaces in the center can be reserved by educators to serve as an extension of classroom activities.
IAPMO Announces New Leaders and Award Winners at Annual Conference
During the IAPMO 93rd Annual Education and Business Conference, new leaders were elected and the winners for the IWSH Scholarship Essay Competition were announced.
Leadership Elections

David Gans, chief building official, Oceanside, CA, was reelected for the role of president.
Steve Panelli, chief plumbing inspector for the city and country of San Francisco, was reelected for the role of vice president.
Rex Crawford, retired chief plumbing inspector, Lincoln, NE, was chosen to serve as secretary.
Rick Moreno, Astro Mechanical Contractors president, was chosen to serve as director-at-large.
Steve Fernlund, St. Paul, MN, plumb­ing inspector; Keith Bonnefant, CA Department of General Services plumbing and mechanical inspector; and Allen Becker, combination plans examiner III, Henderson, NV, will serve as district directors.
IWSH Scholarship Essay Winners:
First prize was awarded to Chantal Cheung of Queen's University in Ontario, Canada.
The three runner-ups were Sofia Lang, McGill University in Alberta, Canada; Callie Lowery, MercerUniversity, Macon, GA; and Wyatt Snyder, University of Indiana, Bloomington, IN.
IAPMO announced the winners of various awards that recognized their unique contributions as long-standing support members and industry allies. The awards and their recipients include:
Legislator of the Year: U.S. Representative Norma Torres (D-Calif.) from California's 35th district.
President's Green Oval: Shabbir Rawalpindiwala, Koehler Co. manager of Codes and Standards, and Tim Collings, retired senior building inspector, city of Salt Lake, UT.
Joseph Kneidinger Sustainability Professional of the Year: Doug Bennett, conservation manager, Southern Nevada Water Authority.
Bruce Pfeiffer Committee Member of the Year: Rex Crawford, retired chief plumbing inspector, city of Lincoln, NE.
American Flag Award: Jamie Valdivia, retired Piping Industry Progress and Education Trust Fund director.
Industry Person of the Year: Ray Levangie, retired business manager, UA Local 398.
Government Person of the Year: John Nielsen, Plumbing and HVAC program manager, state of Idaho.
George Kauffman Lifetime Achievement Award: Dave Mann, retired business representative, UA Local 342.

AMPP Global Center Selects Brad Wilder to Serve as Director of Standards
The Association of Materials Protection and Performance (AMPP) has selected Brad Wilder to serve as the new director of the association's standards program. Wilder brings over a decade of experience working in project and general manage­ment for an industrial painting contractor, where his focus was on bridge preservation and protective coatings. Wilder is a licensed Professional Engineer in Kentucky and is an AMPP Protective Coatings Specialist.
Watts Completed Water Stewardship Program
Watts completed its verification for The Water Council WAVE: Water Stewardship Verified program, which indicates that the company has assessed water-related risk across the enterprise, identified the highest water-related impacts using credible data, and has implemented best practices in improving water stewardship performance. During this process, Watts prioritized eight of its sites that demonstrated the highest water risk, identified the watersheds in which they operate, conducted a water balance, and engaged local communities around the selected sites. Watts took a variety of actions at the local and global levels to reduce water consumption,  increase reuse, improve water quality, and reduce negative impacts upstream and downstream. Watts also updated its Corporate Environment, Health, Safety, and Sustainability Policy. Its stewardship work was independently verified by SCS Global Services.
IDE Technologies Announces First Demo Facility in Texas, Achieving Overall Recovery of 96%
IDE Technologies, a leader in desalination and water treatment solutions, announced the success of its demonstration facility located in Texas. This facility tested IDE's proprietary MAXH2O Pulse Flow Reverse Osmosis (PFRO) technology, which is designed to treat concentrated reverse osmosis brine discharge, maximizing the recovery of high-quality water and achieving an overall recovery of 96 per­cent. The demo facility is located in the Hargesheimer Water Treatment Plant, a plant that provides water to the city of Abilene, TX. The MAXH2O PFRO shows a decrease in the column of brine that is discharged as well as a significant increase in efficiency, making it a game-changer for water recovery in water treatment plants.
Winsupply Acquires Hydrologic Distribution Company
Winsupply is continuing its strategic growth with the acquisition of Hydrologic Distribution Company. Hydrologic Distri­bution Companies has 12 locations that serve plumbing contractors throughout the state of Florida, collecting a quarter of a billion dollars in annual revenue. Winsupply is supported by six regional centers located across the country giving it the ability to provide each of its acqui­sitions with timely product availability.
EUROPE

Global Guidance from WHO on Lead in Drinking Water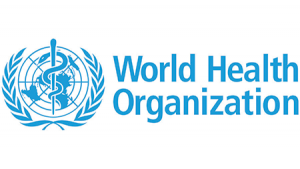 The World Health Organization (WHO) has issued global guidance that addresses the critical situation of lead exposure from drinking water systems. The global guidance focuses on specific steps countries can take in order to reduce the threats lead presents to public health and ways to prevent future use of lead-containing parts in water systems. The World Health Organization identified lead as a chemical of public health concern that is in need of action by Member States to protect the health of workers, children, and women of reproduction age. The WHO has developed guidelines on clinical management of lead exposure and is also preparing guidelines on the prevention of lead exposure.