By Kaitlyn Longstaff
Clean water is vital to our health, communities, and economy, and new water treatment methods and businesses are helping to ensure we are able to access healthy and safe drinking water. Declining water quality is a global problem, and the water and wastewater treatment market is expected to grow at a compound annual growth rate of 6.5% to reach $211.3 billion by 2025, according to a 2020 report from Meticulous Market Research Pvt. Ltd.
These 11 start-up companies are providing new technologies, hardware, and systems that will integrate technology and innova­tion to address pressing water challenges.
Water Treatment Systems and Technologies
Aquagga Inc., founded in August of 2019 by Nigel Sharp, Brian Pinkard, and Chris Woodruff, is a cleantech startup and environ­mental remediation service provider that aims to improve health equity and environmental justice through the destruction and safe disposal of PFAS. Aquagga "is leveraging their expertise as scientists and entrepreneurs to advance cutting-edge contam­inant destruction technologies from the laboratory to the field to aid this global effort," said Woodruff.
Aquagga's containerized hardware takes waste-drain and breaks down PFAS so that it is safe for disposal. Aquagga's technology uses high temperatures and pressures to break the carbon-fluorine bonds, mineralizing PFAS molecules and "producing nothing but a small amount of fluoride, clean water, and carbon dioxide," according to Woodruff.
Aquagga's Hydrothermal Alkaline Treatment (HALT) technology was awarded first place in in the EPA's Innovative Ways to Destroy PFAS Challenge. Aquagga has also received grants from the National Science Foundation, the EPA, and the U.S. Air Force; it is actively working with the U.S. Department of Defense in helping remove and mitigate the spread of PFAS chemicals into the environment. https://www.aquagga.com/
2. KenWave Solutions Inc.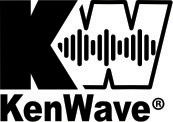 KenWave Solutions, based in Ontario, Canada, was founded by two firms with more than 50 years of combined experience in water and wastewater systems. With a focus of providing the data needed to close the information gap, KenWave empowers clients to make proactive asset management decisions with confidence. KenWave's Total Pipe Assessment™ provides reliable information on pipe wall conditions, leaks, air pockets, and other abnormalities. KenWave provides services to water and wastewater utilities, as well as serving the leak detection and condition assessment needs of power plants, heating systems, and industrial customers. Featuring a well-rounded group of employees with backgrounds in engineering, acoustics,
statistics, and computer science, KenWave's creative thinkers are always working to improve the quality of data provided to clients. https://www.kenwavesolutions.com/
3. CycloPure

Cyclopure is a Chicago-based materials science and environ­mental engineering firm founded in 2016 that is devoted to the removal of PFAS chemicals from water supplies. According to CEO Frank Cassou, the company has developed a "novel adsorbent (DEXSORB®) with molecular selectivity for diverse PFAS structures, which is being commercialized for multiple PFAS applications including environmental testing, household filtration, plus municipal and industrial treatment systems."
Water test kits designed by Cyclopure use DEXSORB in an extraction disc for convenient PFAS testing of home tap water and outdoor rivers and streams. Cyclopure's Purefast™ filter with DEXSORB is the first ever water filter to remove PFAS in a countertop pitcher. The company is planning the launch of a whole-home PFAS treatment system in early 2023.
DEXSORB pilot treatment systems have been installed across the U.S. to treat PFAS contaminated groundwater, surface water, and wastewater in a fully sustainable treatment process; it is the only PFAS treatment media that can be used for multiple cycles. With Cyclopure's technology, "PFAS chemicals extracted by DEXSORB can be concentrated and fully mineralized by mechanochemical processing for safe disposal without re-contamination of the environment," said Cassou.
https://cyclopure.com/
4. Elentec

Formed in 2012, Elentec has commercialized over 20 years of research and development into electrochemical water treatment. The technology at the core of Elentec, Electro-Coagulation (EC), is now recognized as a cost-effective alternative to the traditional chemical water treatment methods. The Electro-Coagulation technology replaces "wet" coagulation chemicals with electrochemical cartridges containing safe and stable metal plates, which reduces health and safety constraints onsite. Elentec's EC technology has been used in multiple industries including dairy, mining, brewing, aquaculture, metal finishing, automotive, municipal effluent, and anaerobic digestion. Elentec EC offers water treatment that utilizes sustainable energy and reduces waste, minimizing environmental damage.
https://elentec.co.uk/
5. Stockholm Water Technology AB
Stockholm Water Technology AB, co-founded in 2018 by Karthik Laxman, is a Swedish company that manufactures and sells products for sustainable and circular purification of water in homes and industrial settings. In August 2022, SWT hired Bodil Wiklund as CEO; she brings with her extensive experience from Xylem. "Stockholm Water Technology was founded with the intention to develop smart water treatment and provide water solutions which bridge the gap between energy and water and truly address the energy-water nexus," said Laxman.
All products are based on SWT's patented technology that was developed over 12 years of research and development, in collaboration with KTH Royal institute of Technology. SWT products also have the ability to store recoverable energy and clean water simultaneously; this gives the end user the ability to define their water quality. Capacitive deionization, an electro­static method of water purification, does not use any chemicals and leaves a low energy footprint.
https://stockholmwater.com/
6. Vienna Water Monitoring Solutions
Vienna Water Monitoring Solutions (VMWS) was founded in 2016 by Wolfgang Vogl, who began the development of the technology behind the ColiMinder in 2010. VMWS employs specialists ranging from biochemistry to biotechnology; does all technological development, manufacturing, and distribution of the ColiMinder; and offers corresponding services, consum­ables, training, and licensing. According to Vogl, "we provide customers with evidence, they can get a reading of contamination within any water process in almost real-time," and address it immediately, rather than having to wait the standard 3-5 days for lab testing.
The ColiMinder offers fully automatic and rapid measurements of microbial water quality. With the inclusion of the microbio­logical dimension of water quality in the process control, there is the potential for a drastic increase in efficiency and safety of water treatment processes across all industries. VMWS has won several awards for the ColiMinder and its technology, and it has been accepted on the TechLink platform by the Water Research Foundation.
https://www.coliminder.com/
Digital Technologies
7. Pani Energy
Pani Energy, founded January 1, 2017, is working to accelerate the world's transition to a sustainable water supply. Pani Energy operates with the mission that digital transformation and the insights of artificial intelligence (AI) will allow the existing water treatment infrastructure to be revitalized to become more efficient and sustainable. Pani can assist all water treatment facilities in beginning their digitization journey. Built to serve the desalination, industrial, and municipal water sectors, Pani believe that by adopting digital solutions sooner rather than later, facilities can start to improve efficiency today, and use less energy in their processes, reducing their overall operational costs, risks, and carbon footprint.
https://www.pani.global/
8. NEER

Founded in 2020 by Elango Thevar, NEER is a cloud-based machine learning platform that is designed to help communities optimize their existing water infrastructure. The NEER system integrates multiple data streams, monitors system conditions, forecasts short-term risks, predicts asset failures, plans infrastructure investments, and designs distribution and collection system expansion. Founder and CEO Thevar says that it is his dream that "someday, everyone will be able to access the safe, clean water they need without ever having to think or worry about how it got there." With NEER, you can let AI streamline your water management system by simplifying your processes with intelligent modeling and predictive analytics.
https://neer.ai/
9. 120Water
Megan Glover founded 120Water in 2016 with the mission to transform the water industry by giving government agencies, public water systems, and facilities the means to easily manage their drinking water and wastewater programs. 120Water's digital water solution protects public health by combining cloud-based software and digital sampling kits to help execute water safety compliance and wastewater monitoring programs. 120Water was awarded the Imagine H2O Accelerator, was a TechPoint Mira Awards Nominee in 2019, was an Isle Utilities Innovation Finalist, and was awarded the WEAT Innovative Tech Award in 2020. Its EPA-approved test kits include fulfillment, tracking, testing, analysis, and reporting; its secure software was built specifically for the water industry and 120Water continues to provide professional services to all customers.
https://120water.com/
10. TracWater
TracWater is an Australian company that offers information-as-a-service to water utilities through battery-powered, cloud-based water quality monitoring products. With a team that consists of specialists in robotic water quality monitoring and high-speed cloud water quality data, TracWater provides wireless water quality monitoring solutions for building management systems, plant control systems, and energy management systems. With field-proven strengths in geo-mapped pressure monitoring, underground sewer and trade waste management, and high-speed digital monitoring, TracWater is a trusted partner for real-time cloud intelligence and water. TracWater was awarded the APAC C10 Outlook Top 10 Utilities Technology Solutions Providers in 2017 and partnered with H2O Asia in 2021 to help solve South and Southeast Asia's water and wastewater crisis.
https://www.tracwater.com.au/
Membrane Technology

11. Evove

Evove, backed by a driven team of pioneers, focuses on harnessing the power of advanced materials, engineering, additive manufacturing, and AI to accelerate and deliver perfect membranes. With the mission to filter the unfilterable and separate the inseparable, Evove's Enhance and Separonics product lines take membranes to the next level and overcome the inherent flaws in conventional structures. Evove's technology supports markets in desalination, industrial water, municipal, resource harvesting, life sciences, food and beverages, domestic, and environmental remediation. By combining material science, separation technology, computational fluid dynamics, additive manufacturing, and engineering, Evove is able offer two product lines that work in microfiltration, ultrafiltration, and reverse osmosis membrane processes.
https://evove.tech/
About the author


Kaitlyn R. Longstaff is associate editor at Water Conditioning & Purification Inter­national magazine. She studied English at Southern New Hampshire University and Publishing at The George Washington University. She can be reached at klongstaff@wcponline.com.