Schram, Mijares hired by ResinTech
ResinTech anounced it has hired Justin Schram to lead business development efforts for the company's Western US and Canada regions and Sergio Mijares to oversee Technical Sales Manager throughout Latin America. Schram began his career in solar energy, then joined the water industry, where he worked for Pentair helping distributors and dealers throughout southern California. He holds degrees in environmental management and business from Indiana University and is a past board member of the Pacific Water Quality Association (PWQA). Schram will be based in San Diego, CA and work out of ResinTech's facility in Gardena.
Mijares has spent more than 20 years implementing ion exchange solutions for the water treatment industry. He began his career at Bayer AG as a development specialist for the technical and commercial markets before moving on to lead market development teams at Themax, Phoenix Engineering Services and Synquest Laboratories. A Venezuelan native, Mijares is fluent in English, Spanish and Portuguese and holds degrees in logistics, business management and chemical engineering. He will be based in Saint Augustine, FL and travel throughout Central and South America.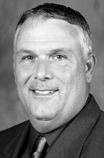 IAPMO's Rogers promoted
IAPMO's Region 4 Manager Brian Rogers has been promoted to VP of Field Services. A 26-year veteran of the trades, he joined IAPMO in 2015 as the manager responsible for IAPMO's interests in the midwestern states of Iowa, Kansas, Missouri and Nebraska. Prior to joining IAPMO, Rogers wore many hats, including stints as a superintendent, inspector, contractor and instructor. He holds a Master License in plumbing, hydronics, refrigeration and HVAC, and is a certified medical gas installer and backflow technician. In addition to his efforts integral to code advocacy in cities and counties across his region, Rogers is a frequent instructor of educational seminars delivering continuing education units for licensing requirements, and was instrumental in the re-establishment of the Nebraska Central IAPMO chapter.
Laird appointed Canature sales team
Canature Water Group announced Bryan Laird as Director of Sales and Marketing for the Commercial and Industrial Engineering Division. He started his career in water treatment in 1986 and has over 35 years of sales and engineering experience with major corporations. Laird can be reached by email at bryan.laird@canaturewg.com or by phone at (519) 465-7927.
CAE Certification for two WQA staff
Kathleen Burbidge and Heather Duve of WQA's leadership team have earned the Certified Association Executive (CAE) designation from the American Society of Association Executives. Burbidge manages efforts specific to external-facing engagement for WQA within the broader water industry. Previously, she served as Global Regulatory & Government Affairs Manager. Burbidge holds a Bachelor's Degree in political science and global studies: international relations with honors, cum laude, from North Central College in Naperville, IL.
Since June, Duve has served as WQA's Membership and Development Associate Director, responsible for WQA's membership recruitment and retention programs and supporting members and member committees in establishing membership standards. She joined WQA in 2016 as Membership Relations Manager and has achieved record sponsorship participation for WQA events, led the association's internal customer service program and helped create and maintain the WQA Business Boot Camp. Duve holds a Bachelor of Science Degree in journalism from Bowling Green State University.
Sobchak, James appointed USALCO CFO, COO
USALCO, LLC announced it has appointed John Sobchak as CFO and Jason James as COO. Sobchak has served as CFO of public and private equity sponsored chemical companies for the last 20 years.
Most recently, he was CFO of Gelest and prior to that, CFO of AMPAC Fine Chemicals. James most recently served as Senior VP of Operations at Covanta. Prior to that, he was VP of the integrated supply chain for Honeywell's Performance Materials and Technologies (PMT) division with a global network of over 100 manufacturing and distribution facilities and $10 billion (USD) in revenues.
AZ Water Board nominations announced
The AZ Water Nominations Committee presented the following slate of Board officers and directors for the 2021-2022 term for approval by the Board of Directors: President, Brandy Kelso; President-elect, Mike Worlton; VP, Jeanne Jensen; Past President, Doug Kobrick; Treasurer, John Masche; Secretary, Mike Caruso; AWWA Director, Asia Philbin; WEF Delegate, Tom Galeziewski; WEF Delegate (at-Large), Patty Kennedy; Director, Craig Caggiano; Director, Patrick Goodfellow; Director, Darlene Helm; Director, Anupa Jain; Director, Andrew Jackson; Director, Jason Joynes; Director, John Kmiec; Director, Art Nunez and Director, Lisa Snyders (Mfg. Rep.). AZ AWWA Officers and National Director nominees are: Chair, Kelso; Chair-elect, Worlton; Vice Chair, Jensen; Past Chair, Kobrick; Treasurer, Masche; Secretary, Caruso; AWWA Director, Philbin; AZ-AWWA Trustee (at-Large), Amanda Jones; AZ-AWWA Trustee (at-Large), Andrea Odegard-Begay; Trustees, same as under AZ Water Directors WEF Officers and National Delegate are President, Kelso; President-elect, Worlton; VP, Jensen; Past President, Kobrick; Treasurer, Masche; Secretary, Caruso; WEF Delegate, Galeziewski; WEF Delegate (at-Large), Kennedy and Directors, same as AZ Water.