By Rick Andrew
Membrane filter cartridges are a familiar water treatment technology. They are widely employed for reduction of particulate contaminants in drinking water, potentially including microbiological contaminants. Because of their wide application, a number of different NSF/ANSI standards address membrane filter cartridges or systems using membrane filter cartridges.
Cartridges versus systems
A filter cartridge by itself cannot perform filtration. It must be included in a housing to provide a flow path for water to be filtered. NSF/ANSI 42, however, does include requirements for material safety only for membrane filter cartridges as components. This material safety evaluation is based on an extraction test to ensure that contaminants are not leaching out of the cartridge at levels of toxicological concern. And in a unique category of component evaluations, membrane filter cartridges used for cyst reduction in bottled water applications can be evaluated not only for material safety, but also for cyst reduction, under NSF/ANSI 53.
If we expand our focus beyond membrane filter cartridges solely as components and look at systems using membrane filter cartridges, the scope of applicable standards increases. Figure 1 includes an overview of the standards applicable to systems using membrane filter cartridges, as well as the relevant scope of requirements.
As we can see from Figure 1, there are a number of standards covering multiple possible water treatment end uses for membrane filter cartridges and systems. These include various applications for drinking water, such as treatment for public water supplies, as well as POU/POE water treatment. Water purification for non-potable water is another end use, as is recreational water treatment.
Requirements of the standards
Most of the drinking water-related standards require an evaluation for material safety, which is the foundation of all NSF/ANSI drinking water standards and protocols. The concept is to conduct an extraction test and analyze for any potential contaminants that may leach from the materials in contact with drinking water and then assess the toxicological impacts of any contaminants that are detected. The specific details of extraction water chemical composition, pre-test flushing or conditioning, how the exposure is performed (i.e., soak or flow-through), length of exposure and more, vary according to the end use of the product and the practicalities of testing in a controlled and repeatable manner in the laboratory.
Structural integrity is important for systems that are connected to a pressurized water supply. Specific tests are conducted, typically involving cycling of pressure between high and low and also maintaining high pressure for a period of time. These tests help assure that these systems will not be likely to suffer damage and leak because of pressure variations or periods of high water pressure.
Contaminant reduction testing
The purpose of membrane filter cartridge systems is to reduce contaminants in the water, so many of these standards include criteria and test methods for establishing contaminant reduction performance. The types of contaminants evaluated under each standard depend on the end use being evaluated and of course are focused on those contaminants effectively treated with membrane filter technology.
The microbiological treatment test methods in these standards typically involve the use of actual microorganisms, either the actual microorganisms intended to be treated (such as Cryptosporidium) or surrogate organisms useful in a laboratory environment. These surrogate organisms are selected to be conservative test representatives (for example, smaller than the organisms being treated), as well as commercially available, safe to work with in the laboratory and reasonable in terms of cost. Particles such as polystyrene microspheres are also used as surrogates in some tests.
Contaminant reduction test methods vary significantly, with each designed and developed to achieve repeatable and reproducible tests that provide conservative evaluations. In many cases, the end point of the test involves clogging the filter and taking a final sample to assure the integrity of not only the filter media, but also the seals of the membrane filter cartridge within the system housing.
A broad overview
Each of the standards described in this article includes a great degree of detail related to requirements, test protocols, pass/fail levels, quality assurance and more. While this broad overview does not go to this level of detail on any of the standards or tests, sometimes it is useful to look at the big picture of the entire landscape before focusing in on specific areas. By taking a high-level look, we can see how many standards potentially come into play when considering membrane filter cartridges and systems.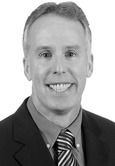 About the author
Rick Andrew is NSF's Director of Global Business Development–Water Systems. Previously, he served as General Manager of NSF's Drinking Water Treatment Units (POU/POE), ERS (Protocols) and Biosafety Cabinetry Programs. Andrew has a Bachelor's Degree in chemistry and an MBA from the University of Michigan. He can be reached at (800) NSF-MARK or email: Andrew@nsf.org