By Greg Reyneke, MWS
My first real mentor in the water quality improvement industry was C.F. 'Chubb' Michaud. Among our many discussions over the years, one that stands out distinctly in my mind was almost 25 years ago about how to know what size of plumbing or equipment is supposed to indicate whether a system is residential, commercial or industrial. After a few illustrations, it was easy to understand that size doesn't mean anything and we should really think about the nature of the application, the intended use and the consequences of failure.

For an average residential water softening application on municipal water, the worst thing that can happen after a malfunction is an inconvenience in the customer's lifestyle: an increase in cleaning burden, soap usage, water-heater scale, heating expense, etc. If the softener in a laundromat fails, the operator could spend significantly more in operating expenses and potentially damage their water heaters, washers and even their water reclamation system. If the softener at a car wash fails, the cars aren't as clean and the RO membrane(s) will fail faster, costing the owner not only more money, but potentially losing them future business from dissatisfied customers. If a softener fails for a critical boiler protection application (even if it is a small residential-size softener), the consequences can be catastrophic and devastatingly expensive. Consequences of failure, therefore, are the primary differentiators between residential and commercial/industrial (C/I) applications.
When you're evaluating the client's application, be sure to carefully understand the actual consequences of failure, the nature and extent of testing/monitoring required, as well as the necessary response times and contingency planning required for ensuring a continuous supply of properly treated water for your client. The commercial and industrial water-quality management segment is exciting and filled with many potentially lucrative opportunities. It is satisfying to the ego when you're able to point out the various manufacturing plants, hotels, casinos and other entities that "have my water," but before entering this segment of our industry, you would be wise to understand a few things.
Every year, my company helps far too many dealers with projects where they have tackled an application that stretches them outside their skill-set and/or carrying capacity. When you attempt to do work for which you lack the training, cash flow or skilled labor to handle, you are going to damage your company's reputation and bottom line. Commercial and light industrial work can be a natural extension to the scope of work you already perform, but it is very important to comprehend that commercial and industrial systems are not just bigger versions of residential systems. They require unique knowledge, resources and planning far beyond typical residential work to be truly successful and profitable. Remember, breaking even should not be regarded as the definition of a successful project. Before tackling any project you need to learn about the process or application, understand the environment in which you will be working and deploying equipment, and properly understand the legal implications.
Process water quality requirements
Each water-using process has certain specific water quality criteria. Whether you're simply providing a specific quality of water (as specified by the project engineer) or you're acting as a consultant (to solve a specific water-quality problem), it is important to understand the actual water quality required and create a reasonable set of expectations for yourself and the client. Consult with the manufacturer of any equipment to be used in the client's process to ensure that you comply with their operational water quality, flow and pressure requirements for best performance, as well as warranty validation.
Site survey
Visit the job site, meet with the prospect and observe the potential location of the treatment equipment. This will save a lot of complications and hassle, while demonstrating that you are truly committed to serving the client's needs. Consider the following:
How far is this job site from my office (travel time for installation and service)?
What time of day can the installation team have access to the facility?
What times of day are convenient to the client (if any) to install a bypass loop?
Are there any dimensional constraints to the system (doorways, height, floor space)?
Are there any weight limitations (is equipment to sit on a platform or be wall-mounted)?
Is there an adequate electrical supply for water treatment equipment?
Is there an adequate drain for the water treatment equipment?
Are there any specific environmental challenges to deal with (temperature, humidity, vibration, seismic issues, intrinsically safe environment)?
Are there any specific drainage restrictions for this project (acid/alkaline discharge, discharge salinity, etc.)?
Are there any specific legal requirements to meet for this project (increased liability insurance value, HAZMAT, OSHA, MSHA, local licensing, corporate procurement programs, union participation, tribal authority, security clearances, GSA, state purchasing agencies, etc.)?
Don't be afraid to ask lots of questions; it's much more intelligent to ask dumb or simple questions now than to wish you had later. The C/I client has a dramatically different set of expectations than a typical homeowner. Plan for an escalated response to all service issues, as well as a more critical analysis of product water quality. Also plan on stringent monitoring of output water quality; it has to work properly all day, every day.
Uptime, inventory and incident response requirements
Frequently overlooked by most contractors, uptime and incident response time requirements should be discussed and included in the Scope of Work. Some applications have zero tolerance for downtime and require fully redundant systems to ensure continuous operation. Response time can also impact the viability of a project, as some applications require on-site response within hours of an incident. Coupled with response times is evaluating the spare parts inventory that will need to be kept in stock to properly support the prospective client. There's no point in selling a six-inch pipe size, six-plex softening train if replacement valves, actuators and other parts are not on hand to provide service in a timely manner.
Cash flow
Cash flow (or rather the lack thereof) is typically the single largest hurdle facing small businesses in today's volatile economic climate. Tackling a $250,000 (USD) project with progress payments over the next nine months might not be appropriate for your business. Be sure to ask detailed questions about how the prospective client is expecting to handle this critical aspect of the project. Don't be afraid to negotiate for the terms that you need and be ready to walk away from projects that are not beneficial for you.
Insurance
In addition to whatever project-specific insurances are required by the prospective client, understand that adding commercial work to your company's current scope of work will have a pronounced impact on your general liability, errors and omissions, and Workman's Compensation insurance premiums. Talk to your insurance agent about the potential impact on your insurance before tackling commercial and industrial projects. Don't be afraid to turn down work that could jeopardize the financial stability of your company.
Training and oversight
Evaluate the licensing and employee skill-set required, as well as whether your water treatment design needs review and approval by a locally licensed engineer. All of this affects your net cost of the project (as well as the execution timeline) and should not be overlooked or underestimated.
Checklist
Answer the questions below before attempting a C/I project:
What is the actual quality of water needed?
What continuous and peak flowrates are needed?
What delivery pressure is needed?
How many hours of run-time will be required per day/operating cycle?
How much water will be used per day/operating cycle?
Is any major change (increase/decrease) in water consumption to be expected and when?
What drainage facilities are available?
What contaminant levels are acceptable to the local authority?
What level of redundancy is needed?
Does any of the equipment require an ASME stamp?
Is an engineer's stamp required for the equipment and piping design?
How soon does the client expect the system to be installed and fully operational?
Who will maintain this system?
What are the consequences of failure?
What payment terms does the client expect?
Water sample analysis
Draw samples of the client's raw water and have them tested for the organic and inorganic contaminants that will have a negative or complicating effect on the process or interfere with the treatment equipment. I typically recommend the following minimum testing panel:
Hardness as CaCO3
Iron
Copper
TDS
pH
Total alkalinity
Sulfates
Silicates
Free chlorine
Total chlorine
Perform additional tests as needed, especially if the water supply is non-municipal or in an area where the municipal supply quality is known to fluctuate. Armed with an influent water quality analysis, you're ready to compare the raw water against the process water requirements. Always use appropriate certified testing facilities. Now is not the time to cut corners or be cheap (there's never really a good time or justification for that).
Equipment selection
Work closely with your equipment vendor to ensure that you specify an appropriate solution for this project. Have a frank discussion about who will be liable if the incorrect equipment or technology is specified, the extent of that liability and what recourse is available to protect yourself. I often see commercial projects where the previous contractor has undersized the equipment or caused an unacceptable pressure drop in the delivered water. Pay attention to projected functional flowrates and pressure drop through the entire treatment train and use sensible safety margins. Also, look carefully at whether the equipment you're considering is rated for commercial use; many residential system warranties are void when used in commercial applications, so make sure you understand the warranty impact of the project.
Service and preventative maintenance
While periodic service is important on residential water treatment systems, preventative maintenance is critical for commercial and industrial systems. Your equipment manufacturer should have a model preventative maintenance and disinfection schedule for you that can be tailored to the specific project. Discuss this with the client to ensure that the equipment will be properly maintained. Your goal is to prevent or fix problems while they are cheap and easy, with a minimum of operational downtime. If the system includes consumables like acid, caustic, coagulants, flocculants, polymers, chlorine neutralizers, resin cleaners or performance enhancers, be sure to develop a consumables replacement schedule to facilitate easy procurement of consumables by your clients.
Documentation, contracts and purchase orders
Carefully document the expectations of both parties toward a realistic procurement and installation timeline. Carefully review (or have your lawyer do it) all purchase orders and letters of engagement before accepting them (to ensure the terms are as originally negotiated) and be sure you understand lien releases, delay penalties, progress payments, two-party checks and other boilerplate commercial, contractual clauses that will inevitably be involved.
Installation
Installation should be sub-contracted or performed by the in-house installation team to be on time and within the criteria agreed to by the client. This is not household plumbing and will often require the installer to have additional training, licensing and insurance to complete the work. Consult with the appropriate local code-enforcement office to make sure that the project is compliant with all local codes and that the necessary permits have been acquired. In addition to following the law, you'd be wise to follow industry best-practices by learning from your peers who contribute technical material to industry journals like this, at trade shows (the annual WQA convention is in beautiful Las Vegas this year), WQA's Modular Education Program (MEP) and from equipment manufacturers. Treat the client's facility with respect by being punctual, clean and orderly on the job site. Respect their corporate culture and be sensitive to dress codes, site parking/driving rules and other job-site activities.
System startup and commissioning
While selection, sizing and installation are important, the startup cannot be overlooked. This important step involves systematic filling, rinsing, pressurization, purging and sanitization of the water treatment equipment as well as sanitizing the downstream piping, fixtures and process apparatus. This should be done to prevent contamination that could compromise human health or the client's workflow. Be especially mindful of new regulations and concerns, like ASHRAE's ANSI/ASHRAE Standard 188-2018, Legionellosis: Risk Management for Building Water Systems. Once the system has been properly commissioned, draw samples of the effluent product water and have them tested by the same testing facility as the original tests for uniformity. Save copies of pre- and post-treatment test data in the project binder to share with your client.
Operator training
Unless you're planning on having a member of your staff onsite 24/7, you will have to train the client or his employee(s) on proper regular operation and maintenance of the water treatment system. This does not take away from planned periodic maintenance visits; it simply empowers the client to keep things running and minimize the need for future emergency service calls. Take the time to train carefully, as many warranty issues are usually caused by operator error, which inevitably stems from inadequate training.
Documentation and drawings
Be prepared to provide three copies of all Operation and Maintenance (O&M) manuals to the client. Most clients will also require redline or as-built drawings that document the final installation of the treatment train. For your own purposes, you should carefully document and photograph the installation location and each component in operational condition to simplify troubleshooting and training. Keep serial numbers, part numbers and vendor information on hand in the project file when replacement or repair parts are required.
Conclusion
Realistic expectations are the key to healthy commercial/industrial relations. I know many dealers who have built very profitable and rewarding businesses without venturing outside the residential realm. You don't need to do everything to be a success in our industry, but what you do should be done well. Don't allow yourself to feel pressured to dive into the C/I market just because your competitors have. Study and analyze the risks and benefits, as well as the impact it will have on your company before you over-commit yourself. It's quite okay to gracefully withdraw and defer to a more knowledgeable/experienced colleague if you become uncomfortable during the initial discovery process.
Additional reading
WQA Modular Education Program: Commercial Water Treatment Modules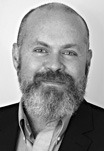 About the author
Greg Reyneke, Managing Director at Red Fox Advisors, has two decades of experience in the management and growth of water treatment dealerships. His expertise spans the full gamut of residential, commercial and industrial applications, including wastewater treatment. In addition, Reyneke also consults on water conservation and reuse methods, including rainwater harvesting, aquatic ecosystems, greywater reuse and water-efficient design. He is a member of the WC&P Technical Review Committee and currently serves on the PWQA Board of Directors, chairing the Technical and Education Committee. You can follow him on his blog at www.gregknowswater.com