By Rick Andrew
On January 22, 2001, US EPA adopted a standard of 10 µg/L as a maximum contaminant level (MCL) for arsenic. Previously, the MCL had been 50 µg/L. After a five-year implementation period, public water systems have been required to comply with the 10 µg/L standard since January 23, 2006. In the more than 12 years since the new 10 µg/L MCL for arsenic went into effect, many communities have been forced to improve their water treatment capabilities for arsenic reduction.
Private well owners have also been faced with this lower MCL for arsenic. And not only have they been dealing with a health concern regarding the arsenic in their well water, but they have also had to address the issue when considering selling their homes. These private well owners have been seeking reliable POU solutions to this problem of arsenic contamination.
The need for proven arsenic reduction performance in POU water treatment devices is supported by a number of NSF/ANSI Drinking Water Treatment Unit (DWTU) Standards that include arsenic reduction requirements, complete with very robust and detailed test methods and consumer educational information. One of these DWTU Standards is NSF/ANSI 53, which covers active-media POU systems.
Arsenic reduction claims
Arsenic exists primarily in two forms in drinking water: arsenic III (trivalent arsenic) and arsenic V (pentavalent arsenic). Although arsenic V is generally more amenable to treatment in drinking water by various media, this is not always the case. Additionally, arsenic III and arsenic V in water can behave differently at low versus high pH, resulting in different treatment efficiencies, with differences depending on the form of the arsenic, pH, media characteristics and other factors. Because of the complex situation with arsenic contamination in water, there are two different claims related to arsenic reduction detailed under NSF/ANSI 53: pentavalent arsenic reduction and arsenic reduction.
The claim of pentavalent arsenic reduction requires successful testing for reduction of arsenic V at pH 6.5 and 8.5. The claim of arsenic reduction requires successful testing for reduction of arsenic V at pH 6.5 and 8.5 and also successful testing for reduction of arsenic III at pH 6.5 and 8.5.
It is important to note that there is no claim of trivalent arsenic reduction only. This is because the equilibrium between arsenic III and arsenic V is such that some water supplies with arsenic issues are contaminated by arsenic V entirely. Arsenic III is very easily oxidized to arsenic V. But very few water supplies with arsenic issues are contaminated solely by arsenic III. Even in these few cases, any oxidizing agent, such as oxygen (air), quickly oxidizes the arsenic III to arsenic V. Because of this prevalence of at least some amount or occurrence of arsenic V in the vast majority of water sources impacted by arsenic contamination, it is important that any claim of arsenic reduction must address arsenic V.
Test methods for arsenic reduction
The requirements for arsenic reduction claims, as well as the water characteristics for this testing, are described in Figures 1 through 4. Note from these Figures that there is either a 0.30-mg/L influent challenge or a 0.050-mg/L influent challenge for these tests and for these claims, at the discretion of the manufacturer. The default influent challenge is the 0.30-mg/L level. The philosophy behind the secondary 0.050-mg/L influent challenge is that consumers of water from supplies that were previously in compliance with the 50-µg/L (0.050-mg/L) arsenic MCL (prior to 2006) would be able to choose systems that have been demonstrated to treat water at that level or below to the new requirement of 10 µg/L (0.010 mg/L).
Additionally, note that the water characteristics outlined in Figures 2 and 4 specify the concentration of various components of the test water besides arsenic. It is important to specify these components because they can influence the effectiveness of active media when treating arsenic in water. They can also be present in source water and drinking water. So, they are included in the test water at specific concentrations to ensure a robust and reproducible test representative of real-world conditions.
Finally, note that the arsenic V reduction test water specifies that free available chlorine must be present, while conversely the arsenic III reduction test water requires that dissolved oxygen cannot be present. The reason for these specifications is to have an oxidizer present in the arsenic V reduction test to ensure the arsenic remains in the arsenic V form. In the arsenic III reduction test water, however, oxidizing chemicals such as dissolved oxygen cannot be present or they will convert the arsenic III to arsenic V before treatment occurs, thus potentially resulting in a test of arsenic V reduction instead of the intended test of arsenic III reduction.
The test procedure itself involves testing two systems in parallel at the highest achievable flowrate with 60-psi inlet pressure, using on and off cycling such that water is flowing 50 percent of the time for 16 hours per day. Samples of the influent and treated water are taken throughout the life of the product and beyond, to 200 percent of the manufacturer's rated treatment capacity. If the system includes a performance indication device (PID, or end of life indicator), the test continues to 120 percent of the manufacturer's rated treatment capacity. Each sample of treated water must contain no more than 0.010 mg/L of arsenic. This test method assures that even under heavy usage beyond the product's life, the system will perform effectively.
Reliable solutions for private well owners
The US federal government promulgated a new, lower maximum contaminant level for arsenic in 2006. Some private well owners whose water was previously in compliance found themselves with well water that no longer met US EPA maximum contaminant level requirements. In addition, these private well owners had concerns about the possible health impacts of the arsenic in their drinking water. Besides being a health concern, arsenic contamination of private wells can be an issue that must be addressed for those affected private well owners seeking to sell their homes.
The POU/POE industry understands this situation and the needs of these private well owners and has responded by researching, developing and manufacturing treatment systems to meet their needs. The industry worked with other stakeholders to ensure the NSF/ANSI DWTU standards adequately addressed regulatory requirements. Once again, the POU/POE industry listened to and understood their customers, helping them to add value to their property, conform to regulatory requirements and perhaps most importantly, assure that they had healthy and safe drinking water for their families.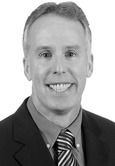 About the author
Rick Andrew is NSF's Director of Global Business Development–Water Systems. Previously, he served as General Manager of NSF's Drinking Water Treatment Units (POU/POE), ERS (Protocols) and Biosafety Cabinetry Programs. Andrew has a Bachelor's Degree in chemistry and an MBA from the University of Michigan. He can be reached at (800) NSF-MARK or email: Andrew@nsf.org