By Rick Andrew
We've all heard of boil water notices (BWNs). Each year, thousands of them are issued by various water systems across the United States (https://www.wqa.org/Portals/0/Media%20Kit/WQA%20Publications/Boil_Water_Notice_Study_Brochure_Feb16.pdf). These notices make it clear what people are supposed to do once they receive the notice. But what happens before the notice is issued? It is likely that water in the affected area could be impacted before the authorities are aware of the problem and this water could be unknowingly consumed by people in the affected area, potentially causing risk of illness. In situations like this, it could be advantageous to have a filtration system specifically designed to protect people from microbiological contamination.
Recognizing this need, the NSF Joint Committee on Drinking Water Treatment Units has recently completed work on a new standard covering mechanical filtration devices intended to do just this – provide supplemental microbiological water treatment. This exciting development is the result of years of effort spent diligently researching, discussing, evaluating and refining appropriate test methods to assure supplemental protection for consumers using these devices.
What is supplemental microbiological water treatment?
One of the key points in understanding this new standard is the scope. It covers mechanical filtration drinking water treatment systems that are designed to be used for the supplemental microbial control of specific organisms that may occasionally be present in drinking water (public or private) because of intermittent incursions. And, it recognizes that certain of these specific organisms that may be introduced into the drinking water are considered established or potential health hazards. In other words, this standard provides criteria for evaluating mechanical water filters that are designed to be used on potable water supplies as an element of protection in case something happens that causes microbiological contamination of the drinking water, such as a pipe break or other incursion that compromises the safety and quality of the drinking water.
Requirements
The standard is similar to most of the other NSF/ANSI Drinking Water Treatment Units standards in that it requires four basic categories of tests:
Material safety. The exact same protocol for extraction testing to assess material safety of drinking water treatment systems that is specified under NSF/ANSI 42 and NSF/ANSI 53 is also specified under NSF/ANSI 244. Essentially, the system is exposed to simulated drinking water under tightly controlled conditions and the water is analyzed for any potential contaminants that may leach. Detected contaminants are evaluated toxicologically to establish whether the concentration at which they are detected is a human health concern.
Structural integrity. As with material safety, the same protocols for testing structural integrity of the systems as required under NSF/ANSI 42 and NSF/ANSI 53 is required under NSF/ANSI 244. A test of hydrostatic structural integrity for 15 minutes under high pressure, as well as a cyclic test of pressure from zero to 150 psi is required.
General. Test of minimum service flowrate, pressure drop and other general acceptance criteria are specified in NSF/ANSI 244, similar to tests required under NSF/ANSI 42 and NSF/ANSI 53.
Microbiological performance. An extended test of performance in filtering bacteria and virus is required, as described in detail in the following section.
Microbiological performance requirements and testing
NSF/ANSI 244 requires microbiological treatment of all three classes of microbiological contaminants, including bacteria, virus and cyst. Log reduction requirements are described in detail in Figure 1. Test specifications are described in Figure 2. Note that because NSF/ANSI 244 is specifically focused on mechanical filtration systems, the standard does not require testing for cyst reduction. Because the bacteria and virus organisms are much smaller physically than any of the cyst organisms, mechanical filtration systems that are tested and established to reduce six logs of bacteria and four logs of virus can be indirectly verified to reduce 3.3 log cysts.
Supplemental treatment
The standard does not cover systems intended for treatment of contaminated water for drinking purposes. In fact, the standard requires that installation and operation instructions must inform users of the need to stop drinking the water once a BWN is issued and to clean and sanitize the system and replace the filters prior to placing the system back into service after a BWN. This usage pattern constitutes supplemental treatment of potable drinking water, as opposed to purification of water of unknown quality or water that is suspected to be contaminated.
Effective life indicator (ELI)
One of the requirements of NSF/ANSI 244 is that systems must include an ELI. The ELI is similar in concept to the performance indication device (PID) under NSF/ANSI 53. The ELI may be capacity-, time- or flowrate-based. It must be fully automatic in function, although the standard does allow for a reset if a replacement element has been installed. Because time based ELIs could be difficult to test in the laboratory due to the extended time period, they require manufacturer verification of accuracy of activation as opposed to specific laboratory testing.
Additionally, the standard places some limitations of the life of filters or replacement cartridges. For example, general filtration devices without a reject or flush stream must have a lifetime or service frequency of no longer than one year. Ultrafiltration membranes or similar devices with a reject or flush stream may have lifetimes of no longer than two years. And, ion reduction RO devices must have lifetimes or service frequencies of no longer than two years
A complete standard
In addition to detailing performance requirements for mechanical filtration supplemental microbiological water treatment devices, NSF/ANSI 244 includes requirements for material safety, structural integrity and general performance. The standard also describes information that must be included in the product literature (installation, operation and maintenance requirements, data plate, replacement element packaging and performance data sheet) such that end users can understand how the system works and what must be done to maintain it. All in all, NSF/ANSI 244 includes complete criteria for evaluating the safety and performance requirements of these filters designed to be put in place to protect end users from incursion events before the user even knows an incursion has taken place. And given the fact that there are thousands of BWNs issued across the United States each year, products that serve this purpose are meeting a definite need in the marketplace.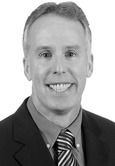 About the author
Rick Andrew is NSF's Director of Global Business Development–Water Systems. Previously, he served as General Manager of NSF's Drinking Water Treatment Units (POU/POE), ERS (Protocols) and Biosafety Cabinetry Programs. Andrew has a Bachelor's Degree in chemistry and an MBA from the University of Michigan. He can be reached at (800) NSF-MARK or email: Andrew@nsf.org