By Greg Reyneke, MWS
Selling a commercial water softening system can be rewarding or damaging to your business, and it depends in large part on how you install it. These systems are not just bigger versions of residential products; they require knowledge, resources, planning and installation techniques far beyond typical residential work to be truly successful and profitable. Remember, breaking even is never the definition of success on any project.
Licensing and permitting
Each locality will have specific rules about permitting for the plumbing installation and possibly even drainage discharge regulations for the commercial system. Carefully confirm that you are compliant with local rules and secure the correct permit(s) before commencing installation work. Installing commercial treatment equipment can sometimes fall outside the scope of residential plumbing or specialty contractor licensure, so also confirm that the scope of your license will allow you to perform the work or that your preferred subcontractor is also properly licensed.
Insurance
Consult with your insurance agent and make sure that your liability policy covers you for commercial work and that you have sufficient coverage for the scope of the project. If necessary, confirm that you have the client/facility listed as an 'additional insured' before work commences.
Job site safety guidelines
Employees are your greatest asset, so it is logical to make sure that you keep them safe and comfortable on the job site. Treat the client's facility with respect by being punctual, clean and orderly on the job site. Respect their corporate culture and be sensitive to dress codes, site parking/driving rules, language use, smoking, eating and other job site activities.
Here are some tips to ensure a safer job site:
Follow established company safety rules.
Get training on the potential hazards at the sites where your team will be working.
Learn about chemical hazards and study the Safety Data Sheets (SDS) for each of the chemicals that you will be handling, including media, resin cleaners, disinfectants, fluxes, solvents, etc.
Know how to report a hazard.
Keep tools and equipment in good working order.
Keep work areas clear of clutter and unnecessary equipment.
Practice industry-standard safety procedures for:
— Confined space entry
— Working at heights
— Working with hand tools and power tools
— Lifting
— Avoiding slips, trips and falls
— Heat exposure
Insurance companies, government agencies and trade associations are great resources for additional information and even training for job site safety and risk avoidance.
Personal protection
Use NIOSH-approved fall protection and other precautions when working at heights.
Use eye protection when cutting or grinding to avoid eye injuries from flying particles.
Use appropriate personal protective equipment for the task (hard hats, eye protection, face protection, respirators etc.).
Wear appropriate footwear.
To avoid electric shock, only use power tools that are safe for a wet environment and that have a ground fault circuit interrupter (GFCI). Be cautious when working on metallic pipes—if you feel tingling when touching a metal pipe, stop work immediately.
Maintain good ventilation.
Piping materials and supports
Consider the piping materials and connection methods carefully to ensure code compliance. A part that is frequently overlooked by inexperienced dealers is piping support; the softener should NEVER be what is holding up the plumbing! If installing side-mount control valves, never rely on the tank to support the valve nest or controller; always use a dedicated physical support. Plan on proper hangers or piping clamps at appropriate intervals to properly support the weight of piping and accessories while operational. Support spacing is governed first by the dead weight of the pipe and its contents, second by any applicable wind and seismic loading, and third, by anticipated thermal stresses. At minimum, you should meet prevailing code requirements but be sure to also consult with your supplier and/or project engineer to be sure that you do it right.
Tank placement and assembly
Commercial/industrial systems are frequently shipped unassembled and your team will need to carefully inventory all components and media before commencing work. Once you have everything that you need, safely place the tank(s) and anchor as specified. Building and emplacing distribution assemblies should not be rushed; double-check your work before adding gravel and resin to the tank(s). When filling, work slowly and carefully to protect the distribution system as well as employee health and safety. Use scissor lifts, scaffolding and other handling tools instead of sending workers up ladders with 100-pound (31.2-kilogram) bags of gravel.
Vacuum breakers
Fiberglass pressure vessels are typically rated for an internal negative pressure of five inches (12.7 cm) Hg (17 KPa) vacuum below atmospheric pressure. If your tank ever experiences vacuum, the consequences can be disastrous. Negative pressure incidents happen far more frequently than most dealers realize, so plan on using vacuum breakers on any commercial system with a tank diameter larger than 16 inches (40.6 cm) to ensure the long-term stability and reliability of your project.
Tank expansion
Fiberglass tanks will expand and contract vertically as the operating water pressure and temperature fluctuate. Inadequate allowance for this expansion can cause catastrophic failure and significant damage. Your tank connections should allow for vertical expansion between top, bottom and side openings. An alternative to flex connectors is to exploit the inherent cantilever overhang in a right-angle installation to absorb the torsional effect. Consult with your tank manufacturer or equipment vendor to ensure that you calculate this properly.
Pressure gauges and sample ports
Many warranty-callbacks can be avoided with the simple addition of pressure gauges and sample ports at the inlet and outlet of each pressure vessel. These cheap additions to your installation allow you to monitor dynamic pressure during start-up and operation, as well easily sampling water quality after installation.
Disinfection
The installation isn't over when the piping is complete. You need to make sure that, along with associated downstream piping and fixtures, it is properly disinfected. Follow the manufacturer's recommendations and industry best practices to ensure that you do it right.
Water testing and system programming
Test the influent and effluent water through the system(s) and consult with the manufacturer to make sure that the system is programmed properly for the site-specific requirements.
Documentation
Take photographs and red-line your installation drawing/PID to accurately reflect the installation. Be sure to record operating pressures, controller settings, water hardness, conductivity/TDS and other pertinent information on a case-by-case basis to aid in supporting the project in the future. Keep serial numbers, part numbers and vendor information on hand in the project file for when replacement or repair parts are required. Be prepared to provide three copies of all operation and maintenance (O&M) manuals to the client
Operator training
Unless you're planning on having a member of your staff on site 24/7, you're going to have to train your client and/or their employee(s) on the proper regular operation and maintenance of the water treatment system. This does not take away from your planned periodic maintenance visits; it simply empowers them to keep things running and minimize the need for emergency repair calls. Many warranty issues are caused by operator error, which inevitably stems from inadequate training.
Service and preventative maintenance
While periodic service is important on residential water treatment systems, preventative maintenance is critical on commercial and industrial systems. Your equipment manufacturer should have a model preventative maintenance and disinfection schedule for you that can be tailored to the specific project. Discuss this with the client to ensure that the equipment will be properly maintained after installation. Your goal is to prevent or fix problems while they are cheap and easy, with a minimum of operational downtime.
Conclusion
Don't fall into the trap of underestimating the amount of labor time required for successful commercial system installations. Larger equipment, complex piping runs, piping support installation and job site safety meetings all contribute to raising the labor burden of the project and should not be overlooked. Review after each job and adjust your bidding templates for future jobs accordingly. Commercial/industrial work is stimulating and rewarding when you take the time and effort to do it right, while still maintaining profitability.
Additional reading
WQA Modular Education Program: Commercial Water Treatment Modules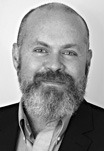 About the author
Greg Reyneke, Managing Director at Red Fox Advisors, has two decades of experience in the management and growth of water treatment dealerships. His expertise spans the full gamut of residential, commercial and industrial applications, including wastewater treatment. In addition, Reyneke also consults on water conservation and reuse methods, including rainwater harvesting, aquatic ecosystems, greywater reuse and water-efficient design. He is a member of the WC&P Technical Review Committee and currently serves on the PWQA Board of Directors, chairing the Technical and Education Committee. You can follow him on his blog at www.gregknowswater.com