By Gary Battenberg
As often happens, topics of interest to WC&P International readers may be found in general conversations. The close working relationship between the Technical Review Committee and WC&P International often elicits articles based on everyday conversations, one of which is the basis for this article. I've chosen the interview format to apprise readers of the level of discussions that frequently take place.
WC&P International
I talk to dealers on a very frequent basis and I am seeing that they are more readily acknowledging that consumers are far savvier and better educated about water quality, especially in view of the trend toward healthy living. With all the media attention about aging water system infrastructure and how it affects our water quality at the tap, an aversion to chlorine and fluoride in the water and most especially, water for infants and young children, another narrative is emerging where the consumer may very well be driving the dealer market based on local concerns. I find these dealers are becoming more involved in vertical markets that require specialty treatment options, larger systems, small commercial enterprises and small public water systems.
What is common to all is the need to treat that water sufficiently to meet their customers' healthy living needs. And to take it one step further, from the health perspective, there are new markets emerging that should be looked at carefully. It will take time before more of the smaller dealers and manufacturers get heavily involved, but that time is coming. Chemotherapy patients must rely on bottled or filtered water during their treatment due to compromised immune systems. Renal patients must adhere to special diets, including water consumption. In addition, the high cost of specialty health care and insurance woes are helping to build the care-at-home market. Specifically, patients who are undergoing dialysis are no longer confined to dialysis centers for treatment. Every day, there are ads on TV for dialysis patients. The focus is continuing to live a full and productive life by maintaining their dialysis regimen at home, while they are asleep, so they can maintain their employment. Many dialysis centers are offering night-time dialysis for the same reason. Now, for the care-at-home market, we realize there are medical protocols to be followed and clean water is an absolute must. Where do manufacturers and dealers fit into this market?
Battenberg
The number-one rule I live by in this industry is test the water. Experience has proven time and time again that it is impossible to determine with certainty the treatability of any challenge water without first obtaining a complete water analysis, especially for the types of applications you indicated in your opening remarks. For dealers that are going to participate in the dialysis market, proper training and strict discipline are critical to their success.
Secondly, a thorough knowledge of the application guide- lines of the manufacturers' equipment is also critical. After obtaining a thorough water analysis, the dealer must check the feed water quality against manufacturers' minimum standards for operation and potability. Water pressure, temperature and pH are also important factors to ensure compliance with manufacturers' specifications.
Finally, the dealer has to decide whether this market fits with his or her business model and dedicate the personnel necessary to procure and support this critical customer base. Helping the servicing dealer to make this decision is the manufacturers' ability to thoroughly train dealers' personnel in all facets of dialysis equipment, including field training by a manufacturer-certified specialist.
WC&P International
The conventional water treatment dealer is no doubt comfortable with their domestic residential and commercial market standards for water filtration, softening and RO sales and service, which is a mainstay in the water conditioning industry and requires the appropriate level of discipline relative to those technologies. You mentioned proper training and strict discipline for those who consider participating in the dialysis market. How is that different from their disciplines already in practice?
Battenberg
The fundamental similarities between the two markets will be easy to identify but there are additional fundamentals that must be adhered to for dialysis water service. There are specific procedures for cleaning and heat sterilization, installation and commissioning, operation, service and maintenance for the equipment. Add to that any additional support equipment for pretreatment required to bring the feed water into manufacturers' compliance along with routine testing and recording of the treated water feedstock and the differences between the two markets begin to contrast significantly. Where the typical domestic water conditioning service and maintenance call may only take 30 to 60 minutes, depending on the equipment list and any sanitizing that is required, the dealer service and maintenance procedures for a dialysis machine can take much longer, depending on local conditions and dealer involvement. Additionally, the environmental conditions and sanitary procedures required for the dialysis equipment are much more stringent than the accepted methods used for domestic water treatment equipment installations.
WC&P International
Before we go any further and for the edification of the readership, what is hemodialysis and how does it work?
Battenberg
Dialysis is a treatment that works the same way a healthy kidney does by removing waste, salt and excess water to prevent buildup in the body. Additionally, a healthy kidney maintains safe levels of potassium, sodium and bicarbonate in the blood and plays a big part in maintaining optimal blood pressure. Hemodialysis is essentially an artificial kidney or hemodialyzer that is used to remove waste, chemicals and fluid from the blood. A doctor will gain access into a blood vessel by minor surgery in one of several ways to an arm or leg. This can be accomplished by grafting an artery to a vein under the skin to make a larger vein called a fistula. Another way is by attaching a narrow tube called a catheter into a large vein in the neck for temporary access but this method can also be used for long-term treatment as well. Basically, blood is pumped out of the patients' fistula or catheter into the blood line of the dialyzer. Then a blood thinner (heparin) is added to prevent clotting. Blood then flows into the dialyzer, where the impurities, salt and excess fluid are drawn into the dialysis solution and sent to drain; the cleansed blood is returned back to the patient. This process typically takes four hours, three times a week.
WC&P International
I understand that water potability is important relative to pathogens in the water and treating city water for chlorine and fluoride is relatively easy to do but what about specific regional problems such as chloramine, arsenic, perchlorate, MTBE, potential Cryptosporidium and Giardia lamblia intrusion? Should these conditions and potential problems be taken into account as well?
Battenberg
Absolutely! The responsible dealer will know what local and regional water conditions are for the markets in which he or she is participating. Working with dialysis equipment means doing the requisite homework, communicating with manufacturers and others dedicated in the dialysis industry to fully understand the complexities of this growing market segment.
Chloramine is the addition of ammonia to water prior to chlorine in an effort to reduce the formation of trihalomethanes, which are known carcinogens. There are three chemical forms of chloramine and the participating dealer must know which type is in the water supply and how to apply effective treatment to remove chloramine from the water. Chlorine is easily removed from water but chloramine may take from three to seven times more contact time for effective removal. Monochloramine is the most common but dichloramine and trichloramine may be present due to varying pH conditions in the water supply.
You are right when you say that it will take time for smaller manufacturers and dealers to become heavily involved and I believe this is because of regulatory and compliance issues pertaining to the medical and health insurance industries. As Baby Boomers grow older, the probability of this type of health care may become a reality for some. The astute dealer will keep his or her finger on the pulse of this and other related trends and prepare for these new market inroads that will require qualified dealer support. This means that knowing what the local and regional water problems are and how to effectively treat them is critical to the success of this market participation.
WC&P International
What if problem groundwater is the only water source available to those who want to care for themselves at home, where levels of iron, manganese, bacterial contamination and other conditions exist that would void the warranty of the dialysis equipment?
Battenberg
Water treatment protocols would have to be established for problem water and no doubt would have to be approved by the local board of health or other authority. Rendering non-potable water to a potable condition on a consistent and reliable basis is not an easy task. In fact, bacteriologically unsafe water may automatically disqualify the water source because treatment protocols for extreme problem water may not yet be established. Additionally, the static supply of service and replacement items, as well as the water testing apparatus and reagents necessary to keep the system operational could be a daunting task for the patient or the care provider. This is where the servicing dealer would counsel their customer on available options, such as setting a tank and having potable water hauled in and specially dedicated for dialysis use or provide the required system maintenance and service. Perhaps this patient may be well advised to visit a dialysis clinic that offers more flexible and/or later hours. Total cost for pretreatment just to render suitable feedstock to the dialysis system could put the entire system out of financial reach for the patient. The servicing dealer also has to calculate the support costs associated with treating this kind of water and more importantly whether this option is practically and economically feasible.
WC&P International
With television and radio advertising expanding into the care-at-home market, it seems reasonable to me to assume that the this market will see steady growth for the foreseeable future that in turn, could provide additional market inroads for the dealer market. Would you agree?
Battenberg
I most certainly would. The astute dealer is always looking for additional market inroads to build his or her business. Building alliances and associations with solid companies that can support the dealer network is where they need to focus their efforts. Again, strict discipline, scrupulous training and dedication to providing the necessary personnel, equipment and continuing education will be paramount to their success and the growth of these markets.
About the author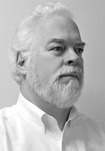 Gary Battenberg is a Technical Support and Systems Design Specialist with the Fluid System Connectors Division of Parker Hannifin Corporation in Ostego, MI. He has over 33 years of experience in the fields of domestic, commercial, industrial, high-purity and sterile water treatment processes. Battenberg has worked in the areas of sales, service, design and manufacturing, utilizing filtration, ion exchange, UV sterilization, reverse osmosis and ozone technologies. Contact him at [email protected].