King new Aries FilterWorks engineer
Aries FilterWorks announced Matthew King recently accepted the position of Product Development Engineer. In his new role, he will assist in developing the next generation in water filtration systems, including the improvement of existing product lines, assisting with customer requests and guiding the manufacturing process. Previously, King held the position of R&D Engineer at a NJ process equipment solutions company where he developed new technologies related to the chemical vapor deposition process. He is a graduate of Rowan University with a Bachelor of Science Degree in mechanical engineering and Stevens Institute of Technology with a MS Degree in mechanical engineering.
Barry named Canature Sales Manager
Canature USA, Inc. announced the addition of Mike Barry to the company's sales team as Regional Sales Manager for Michigan and Ohio. He will provide hands-on expertise and field support to the company's growing water dealer customer base. With over 30 years of experience in the water conditioning industry, Barry most recently worked as a manufacturer representative. His experience includes owning and operating his own independent water dealership, serving as GM for a large brand dealership and Service Manager for a national manufacturer. Additionally, Barry served two terms as a Pacific Water Quality Association Director. He is also a Certified Operator for several Type II public water systems in Michigan. Barry can be reached at (248) 431-3476 or [email protected]
US SJWP representative announced
The Water Environment Federation announced Anirudh Jain of Portland, OR as the US winner of the 2013 Stockholm Junior Water Prize (SJWP)—the most prestigious international competition for water-related research. Jain's project, Sulfidation as a Novel Method to Reduce Toxicity of Silver Nanoparticle Pollution was top among 48 state SJWP winners at the national competition held in June. He received $10,000 (USD) and an all-expense paid trip to Stockholm, Sweden, where he will compete against national winners from more than 30 countries for the international honor during World Water Week, September 1-7. Jain will have the opportunity to present his research to thousands of water quality professionals at WEFTEC® 2013, October 5-9 in Chicago, IL. Two US runners up, Leah Huling of Ada, OK and Deepika Kurup of Nashua, NH, each received a $1,000 award. In addition to the SJWP winners, Isabella Cafaro and Sarah Organ of Milwaukee, WI received the Bjorn von Euler Innovation in Water Scholarship for their project, Reducing Escherichia coli and Fecal Coliform Contamination at South Shore Beach. The award recognizes projects that demonstrate a unique passion for education and awareness of sustainable water management, and the prestigious $1,000 scholarship honors the valuable work and contributions of former WEF Board member and retired Xylem, Inc. Communications Director Bjorn von Euler.
Usuki, Pepper, Thuerig named to PSG team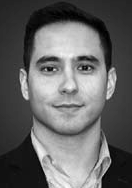 Pump Solutions Group (PSG®) named Andrew Usuki Vice President, Sales & Business Development–Americas; John Pepper VP of Integration and Ueli Thuerig President of PSG Europe. Usuki previously served as PSG's Vice President, Vertical Market Management, where he was responsible for the development of the firm's global vertical market segment growth strategies. Prior to that, he led the Americas Business Development team. Usuki has been with PSG since 2009. He has a Bachelor of Arts degree from John Hopkins University and an MBA Degree from the Thunderbird School of Global Management. Usuki will continue to be based out of PSG's headquarters in Oakbrook Terrace, IL, USA. Pepper's new responsibilities will include driving the global integration of Brookvale, Australia-based Ebsray Pumps, a regenerative turbine, sliding vane and gear pump manufacturer that PSG acquired earlier this year. He previously led PSG's sales and business development efforts in the Americas. Thuerig, formerly CEO of PSG operating company Maag, will report to PSG President Dean Douglas. Thuerig has been with Maag since 1990, holding a variety of leadership positions during his tenure. He holds an MBA from the University of St. Gallen in Switzerland.
LeChevallier honored, Kruger named to WaterRF Board
The Water Research Foundation (WaterRF) announced Mark LeChevallier, Director of Innovation and Environmental Stewardship at American Water received the Research Innovation Award, which honors researchers and research teams who have made significant contributions to advancing the science of water through foundation-sponsored research. In a 25-year career, LeChevallier has been involved in 50 foundation projects. He has made significant contributions in understanding the microbiology of water Denise L. Kruger, Senior Vice President-Regulated Utilities at Golden State Water Company, has assumed the position of Chair of the WaterRF Board of Trustees. She was elected to the chair at the January Board Meeting and her term became effective immediately following the recent June Board Meeting. First appointed 2005, she served as Vice Chair from 2010–2013. Kruger will serve as Chair until June 2016.
Leedy named Carbon Resources Sales Manager
Carbon Resources has named Bill Leedy Technical Sales Manager. He has over 25 years of activated carbon experience and is a great addition to company team. Leedy started his career with Honeywell as a Production Engineer and moved to Westvaco's Carbon Department where he was a Project Engineer, Technical Services Engineer and Technical Sales Representative. He he held a number of sales and business development positions within the activated carbon group. Leedy holds a Master of Science Degree in chemical engineering and was awarded a patent on technology developed for automotive evaporative emission control for air induction systems.
FWQA Board appointments announced
The Florida Water Quality Association (FWQA) named Bradly Walsh of Pentair Residential Water and Bill Certain of Certain Water Service to serve on the Board of Directors. The Association announced the appointments during the FWQA Annual Convention. Walsh is a Territory Sales Manager for Pentair, covering OEM accounts in the Southeast and conducting technical training seminars for water treatment professionals. Certain is the President/Owner of Certain Water Service, which specializes in residential water systems and water treatment equipment sales and service.
Thrasher ownership increased
Lavatec Laundry Technology, Inc. (LLT) announced that President Mark Thrasher has significantly expanded his ownership to 49 percent of parent Lavatec Laundry Technology GmbH, headquartered in Heilbronn, Germany. Thrasher's move strengthens his partnership with CEO and Managing Partner Wolf-Peter Graeser, broadens his involvement as co-manager in global operations and reflects both parties' confidence and commitment to further asserting LLT leadership in the industrial and commercial laundry marketplace. LLT now has offices in Germany, America, France, Thailand and Great Britain, with further additions planned. Since becoming President of US and North American operations in July 2010, Thrasher, a 20-year professional with the company, has been a driving force behind stepped-up product development and line expansion efforts. He has helped reinvigorate the LLT distributor network and fortified the company's customer service and aftermarket capabilities.
Trussell named Clarke Prize winner
The National Water Research Institute (NWRI) announced that Civil and Environmental Engineer R. Rhodes Trussell, PhD, PE, BCEE, NAE will be the 20th recipient of the NWRI Athalie Richardson Irvine Clarke Prize for excellence in water research. Trussell is Chairman and CEO of Trussell Technologies, Inc., an environmental engineering consulting firm based in Pasadena, CA and has worked for over 40 years as a consulting engineer. Unique within the industry is his unusual breadth of expertise. He is considered an authority on a vast number of treatment technologies, ranging from conventional (such as filtration, disinfection and biological processes) to advanced treatment (such as membranes and advanced oxidation).