Battenberg named Managing Director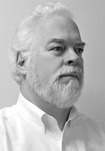 Good Water Company of Santa Fe, NM appointed Gary Battenberg to Managing Director of Operations in September. He will oversee daily operations and contribute to the growth and expansion of the company. Battenberg, a 27-years water industry veteran, has extensive experience in domestic, commercial and high purity water treatment processes, in addition to sales, service, design and manufacturing utilizing filtration, ion exchange, UV sterilization, reverse osmosis and ozone technologies. Battenberg will remain as a member of the WC&P Technical Review Committee. He can be contacted via email, [email protected]
ACS heroes named
According to Nanowerk News, The American Chemical Society (ACS) has announced the newest inductees into its Heroes of Chemistry hall of scientific fame that recognizes the achievements of chemists in industry. William E. Mickols, Ph.D. and the late John Cadotte, were honored for developing the modern membranes used in RO desalination. The inductees were honored during ACS' 238th National Meeting. In the 1970s, Cadotte invented the FT-30 polymer and process for making it into a membrane. Mickols later improved on that work, inventing high-efficiency FilmTecTM RO membranes that can treat up to five times more water per hour, with two to four times greater energy-efficiency and lower cost. Launched in 1996, the Heroes of Chemistry program honors chemical innovators in industry "whose work has led to the welfare and progress of humanity" in a significant way in the past decade. (Moved from Oct)
Thomas named as Kinetico marketing office
Kinetico Incorporated announced the appointment of Toby Thomas as Chief Marketing Officer. Formerly with the Monitor Group, Thomas brings more than 24 years of practical experience addressing the most difficult marketing, branding and sales challenges, developing breakthrough growth programs and creating robust commercial strategies. He holds a Master's Degree in business administration from the Harvard Graduate School of Business Administration and a Bachelor of Science (with honors) in chemical engineering from Queen's University in Kingston, Ontario.
NSPF scholarships announced
The National Swimming Pool Foundation® (NSPF®) board has awarded $14,500 (USD) in scholarships and fellowships to 11 students for the year 2009-2010. These award programs were first created and offered in 2004 and the Foundation has continued to fund them annually. Amy Lea Hipp, Appalachian State University in North Carolina, received the Board of Directors Scholarship for $2,000 and Carolyn Anne Stevens, Bellevue College in Washington, received the Raymond B. Essick Scholarship of the same amount. Seven $1,000 (USD) scholarships were also awarded in addition to the fellowship award of $2,000, given to public health student John Christopher Sieverdes, M.S., University of South Carolina.
A captain of clean water remembered
US Army Captain Benjamin A. Sklaver was killed Oct. 2 by a suicide bomber while on foot patrol in the Afghan village of Murcheh, located in Kandahar province in southwestern Afghanistan. He had been called back to active duty under a stop-loss order, shortly after starting a new position with FEMA. Sklaver had been in Afghanistan since July.
The 1999 graduate of Tufts University took a particular interest in assisting refugees and the poor in Africa. Sklaver, who spent considerable time in Uganda while on active duty, was shocked at the chronic health concerns affecting the region's small villages, due to lack of clean water. He founded the non-profit charity Clearwater Initiative in order to continue to improve access to safe water. Over the past two years, his efforts helped provide clean water to several thousand Ugandese, prompting many in the region refer to him as 'Moses Ben'.
Survivors include his parents, Gary and Laura Sklaver; brother Sam; sister Annie and fiancée Beth Segaloff. His family requests that donations be forwarded to the Clearwater Initiative. Please contact David Abraham (203) 383-9380) or Jake Herrle (646) 484-0697 for more information.