By Gary Battenberg
When the US EPA lowered the maximum contaminant level (MCL) for arsenic from 0.050 ppm to 0.010 ppm (10 parts per billion), it put millions of people and thousands of municipal and private water wells in jeopardy. Effective January 23, 2006, the US EPA mandated that all public water systems must be in compliance with this standard to protect consumers from the effects of long-term chronic exposure to arsenic.
Arsenic is a semi-metal in the periodic table of elements. Odorless and tasteless, it enters drinking water supplies from natural deposits in the earth or from agricultural and industrial practices.
A carcinogen, arsenic has been linked to cancer of the bladder, lungs, skin, kidney, nasal passages, liver and prostate. Non-cancer effects can include thickening of the skin, stomach pain, nausea, vomiting, diarrhea, numbness in hands and feet, partial paralysis and blindness.
Lowering the MCL immediately elevated the awareness level of arsenic, thereby creating a tremendous potential increase in business for hundreds of water conditioning dealerships throughout North America. Public water systems fall under the authority of the US EPA, so be advised that any dealer who wants to capitalize on this lucrative market segment must proceed with caution and be patient.
These projects take time, unlike a typical one-call close for a residential equipment sale. Most large utilities forced into compliance with the regulation have already implemented treatment steps and are not likely candidates for your services.
Public water systems
A public water system is defined as a system that has either 15 service connections or serves at least 25 individuals sixty days out of the year. Prospective customers that most dealerships can work with comfortably are small community systems (SCS) and transient non-community water systems (TNCWS).
Because of the testing and reporting requirements, existing wells that were in compliance last year may not be in compliance this year due to elevated arsenic levels caused by environmental or industrial conditions. When this happens, notification (on US EPA letterhead) of non-compliance from the local or state office of the US EPA, Division of Drinking and Ground Waters is mailed to these public water system owners with a copy to the county health department.
This notification will include a Water Supply Data Sheet and instructions for the Submittal of Detail Plans or General Plan for Public Water Systems. A fee schedule will be included and is generally paid to the Treasurer of that State.
There will be a compliance list included for both detail and general plan submittals. State Revised and Administrative Codes are very clear regarding changes to a public water system, stating: "No person shall begin construction or installation of a public water system, or make a substantial change in a public water system, until plans therefore have been approved by the director of environmental protection."
Translation: If you violate this code, you can be fined and forced to remove the equipment and refund the purchase price of the equipment to the owner. Dealers have been forced to comply with this kind of authority years after an installation was completed due to failure to inquire of jurisdictional oversight before installing water treatment.
System inquiry
The best initial statement you can make regarding an inquiry from a small public water system owner is in the form of a question. "Is this system under purview or jurisdiction of the US EPA and/or local health department?"
If the answer is yes, then request a copy of the letter on their letterhead with the contact name and phone number and the requisite compliance detail list. This is your blueprint to a successful collaboration with the local authorities.
Have you ever heard the phrase "Don't fight city hall?" The best advice I can give you is work with them and not against them. Once you have proven your cooperation in all aspects of the project and can communicate with state agencies, engineering firms and your water equipment manufacturer, you will have garnered first-tier contractor status, placing you at the top of the contact list for future projects.
Once the pipeline is loaded, these projects may become a routine event with your company. The recurring revenue stream from maintenance and service will ensure a long-term relationship with your public water system customers.
Treatment and remediation
There are many methods for treating and remediating arsenic, but only a few are sanctioned and approved by the US EPA. After review of the water chemistry and collection of the fixture count/flow calculations and before specifying any treatment options, first call the US EPA contact named in the letter and request their list of acceptable treatment methods for the target contaminant(s).
They will provide a list of additional items that you should be aware of including the size of the filter, the type of media and the regeneration process that must be implemented to ensure consistent performance and optimum arsenic removal/reduction. Some of the new nanotechnology medias are gaining wide acceptance in the marketplace.
Beware! The US EPA may not have yet approved some of these newer technologies. It is best to check with them first and save yourself the embarrassment of having your plan rejected. Some of these newer technologies are still in the legislative process for consideration and approval.
A fast growing market for arsenic treatment is the residential well owner. Many states prohibit the sale of a home where arsenic levels exceed the MCL, forcing the installation of an arsenic remediation system and compliance testing before the new buyer can take possession of the home.
Be proactive
Be proactive. Let it be known that you are available to these prospective customers through these additional agencies: local board of realtors, chambers of commerce, states and/or local county health departments, well drillers associations, state engineer's offices, certified testing laboratories, county extension agents, colleges and universities.
Make it a point to draft a letter to these agencies detailing your capabilities in remediation of arsenic and other offending constituents that require reliable performance and approved treatment methods as sanctioned by the US EPA. Include any certifications and licenses that may be required indicating that you comply with all state and county code enforcement authorities. Additionally, a list of your commercial references does lend greater credibility to you and your company.
In Part 2 of this series, we will look at a recent US EPA project that is currently in the final approval stage and ready for installation and start-up for a Childcare and learning center. Project engineering notes and interagency communication details will be included to give you an inside look at what it takes to navigate the complexities of working with governmental agencies. Stay tuned.
About the author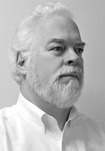 Gary Battenberg is with Hague Quality Water International located near Columbus, OH, holding the position of Technical Director since 1997. He has over 26 years experience in the field of domestic, commercial and high-purity water treatment processes. Battenberg has worked in the areas of UV sterilization, reverse osmosis and ozone technologies. Contact him at gbattenberg@haguewater.com.