By Kelly A. Reynolds, MSPH, PhD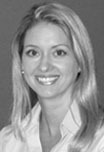 Kelly A. Reynolds, MSPH, PhD
Associate Professor
Community Environment and Policy University of Arizona College of Public Health
1295 N. Martin Ave., P.O. Box 245210
Tucson, AZ 85721
Tel: (520) 626-8230
Fax: (520) 626-8009
Email: [email protected]
http://www.publichealth.ariozna.edu
Since 1987, Kelly Reynolds, PhD, has worked as a researcher and public health educator in environmental science, specializing in water quality, food safety and disease transmission. Her extensive experience in those research areas includes her role as associate professor and a principal investigator of numerous projects and the publication of hundreds of journal articles, book chapters and professional reports. She serves as a monthly columnist and Technical Review Committee member for WC&P.
Dr. Reynolds received her Doctorate Degree in agriculture and life sciences from the University of Arizona, Department of Soil, Water and Environmental Science and a Master's Degree in public health from the University of South Florida, Department of Environmental and Occupational Health. Dr. Reynolds has previously worked as a research technician, research fellow and an assistant research scientist.
Active in a number of leading-edge research efforts, Dr. Reynolds is currently working on several projects, including one in which she joins UA engineers to apply lasers to detect human viruses in drinking water. This type of technology would not only expedite the process of discovering water-borne viruses, but it could find viruses that were previously undetectable. Between 1971 and 2000 in the United States, water-borne pathogens resulted in nearly 600,000 cases of illness. Dr. Reynolds suspects that millions of cases were undocumented because people who were affected suffered relatively minor symptoms.
She is also the principal investigator of two other projects that look for contaminants in the water supply and in the home. In the water study, Dr. Reynolds aims to assess the risk of tap water by analyzing the types of disease-causing organisms captured in the filters of water vending machines. In other studies, Dr. Reynolds is monitoring the Methicillin-resistant Staphylococcus aureus (MRSA) bacteria in homes, hospitals and other occupational settings by identifying the bacteria's survival in soft surfaces, including carpets and towels. The MRSA bacteria could cause severe skin infections and result in hospitalizations or, rarely, death.
Reynolds also specializes in the field of risk assessment modeling. By identifying exposure routes of infectious disease modelers are better able to predict outbreak scenarios and effective mitigation strategies.
Reynolds hopes that her research yields information that people will use in order to reduce their risk of illness. "From a scientist's point of view, we can continue to develop and improve methods to identify hazards," she said. "But that information only goes so far if the public doesn't actively participate in reducing their exposure."
How did you get started in the water conditioning and purification marketplace? What was your first job in it?
In 1992, I began work on my Ph.D. with a focus on water quality and improving detection methods for human pathogens in water. By 1997, with funding from the US EPA and AWWARF, I had developed the first integrated method for rapid detection of viable viruses in drinking water. These improved monitoring methods revealed new contamination possibilities not previously recognized.
How/why did you start/maintain your professional involvement?
Through research and education I continue to work in the water quality arena, focusing efforts beyond problem identification to include public health interventions and improvements.
What are you most proud of in your profession?
My colleagues and I are passionate about improved health for people and the planet through improved water quality, sanitation and hygiene while realistically evaluating the sustainability of water. In recent decades, professional bridges have been built between the community, stakeholders, engineers, educators, microbiologists, operators, politicians, etc. in order to reach these common goals for improving the lives of people and the environment. It's exciting to see such diverse disciplines working together and learning each other's languages.
What are you least proud of in your profession?
Simple, inexpensive, life-saving technologies are not available to the most vulnerable populations.
What gives you the most joy in your professional life?
Seeing the work done in the lab applied to real-world situations and helping the general public understand the many myths about germs and how to minimize exposure gives me a lot of joy. I love talking to the public about research they can apply to improve their lives.
What do you dislike most in your professional life?
Priorities in research and public health are monetarily driven, not necessarily based on needs and impact levels. There is so much need globally for clean water and so little time and money available to address some of the basic necessities of life.
If there were three portraits on the wall behind your desk, not of family, who would they be and why?
Jesus: an example of honesty, bravery, sacrifice and love who continues to change lives centuries after His death.
Martha Stewart: as a reminder that you don't have to be perfect all the time.
Bill Cosby: a great example of someone who isn't afraid to talk about tough topics and share his opinions with humor and class.
If you were not in the water conditioning and purification industry, what would you be doing?
Making gourmet meals for my family everyday.
Why would you do that?
Spending time with family and friends is the greatest gift of all.
Polish up your crystal ball…what will be the three most important issues in our industry within the next five years?
Issues in water quality five years from now will be similar to those that emerged five years ago….. distribution system contamination; zoonotic diseases (related to control of animal waste in the environment and source waters); antibiotic- resistant bacteria and other emerging waterborne diseases.