Greg Reyneke, CWS-VI, is currently General Manager at Intermountain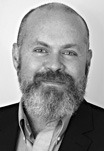 Greg Reyneke
Intermountain Soft Water, Inc.
220 South 1060 West
Lindon UT 84042
Tel: 801-225-5233
Fax: 801-406-9936
Email: [email protected]
Soft Water in Lindon, UT where he has been since 1995. And he serves on the WC&P Technical Review Committee as well as authors the monthly WC&P column Dealer Dynamics.
Greg has an expertise in dealing with water problems, having practical experience in ion exchange and membrane separation technologies from residential to industrial-scale applications. Specializing in complex systems design, systems integration, process automation, mediation and risk management, he is also experienced in helping startup companies reach their full potential while maximizing ROI.
This management expertise is primarily focused on team motivation, strategic planning, new product development, marketing and advertising. It allows Greg to help customers with brand and channel development, marketing management, CRM, TQM, presentations and training.
Greg also serves as a Member of the Board of Advisors at Smart Dealer Network. This is a trade association dedicated to helping independent water treatment dealers succeed in today's changing world and reach their full potential.
He was educated at Western Governors University and the University of South Africa. And he formerly served as a see less…
Member of the Board of Advisors at Aegis Africa and as a Contract Field Sales Engineer at High Technology (Pty) Ltd.
Intermountain Soft Water, Inc. was founded in the early 1950's by Albert Rowley and partners, with Robert Rowley the current CEO. Intermountain and its various operating divisions are responsible for numerous advancements in the field.
Strong partnerships in the electronic hardware and software industries have given Intermountain the ability to leverage some significant breakthroughs in automated systems control. This has allowed such innovations as Evertech, Pur-Gard, Purafeel, Smart Bottle and Home Empowered Water System technologies to be possible.
How did you get started in the water conditioning and purification marketplace? What was your first job in it?
My first foray into the water business was as a contract employee of Intermountain Soft Water. I was contracted to design new electronic controls for their proprietary water softeners, conditioners and filtration systems.
How/why did you start/maintain your professional involvement?
After a month of contractual employment, the President of the company offered me a full-time position. Robert Rowley mentored me from the ground level – he exposed me to every facet of running a successful water treatment dealership. I have done everything from customer service, technical support, salt delivery, residential service and commercial service to systems design and engineering, office administration, wholesale account supervision and complete enterprise management.
Once the water bug bit, I realized that I wanted to be in water for the rest of my life. I enjoy the great people I associate with in the industry, even those at 'competing' companies.
My primary motivation these days is mentoring and coaching independent dealers and inventing new products and services.
What are you most proud of in your profession?
People and companies that put ethics before profits.
What are you least proud of in your profession?
Unethical people and people who are arrogant in their ignorance.
What gives you the most joy in your professional life?
I love helping people. Whether I'm coaching someone to help make their business better or working with an end-user to improve their water, nothing makes me happier than helping others improve themselves.
What do you dislike most in your professional life?
I don't have enough time in the day to help more people.
If there were three portraits on the wall behind your desk, not of family, who would they be and why?
Jesus Christ. As a Christian, I attribute all that I have to the supreme sacrifice that He made for me.
George Washington. He was one of the key people in establishing this great nation and establishing the US Constitution.
Isaac Newton. Possibly one of the greatest scientists that the world has ever known.
If you were not in the water conditioning and purification industry, what would you be doing?
I'd be a psychiatrist.
Why would you do that?
I love helping people solve problems, I am a good listener and I'm full of opinions.
Polish up your crystal ball…what will be the three most important issues in our industry within the next five years?
Environmental efficiency. Whether you believe in the 'green cause' or not, public opinion and legislative action is mandating that we all take a serious look at how to make our products/services more environmentally responsible. We need to pursue sustainable design and using water improvement technology to reduce the net carbon impact of homes, business and industry.
Recruitment and retention of employees. Young people these days don't seem to be interested in working hard for a living. Fewer and fewer youth are interested in the trades and mechanical fields. This trend will have a significant impact on the industry at all levels.
Local expert vs. Internet reseller. The industry will continue to fracture as local experts face strict price competition from Internet resellers. Vendors will need to decide how they want their products sold and supported to provide the very best service and support for end-users.