By Rick Andrew
Traditionally, when I think of Canada, visions of hockey, curling (a great sport for those of you unfamiliar with it), Mounties and Alex Trebek come to mind. Since 2007, however, there has been another feature of Canada that has drawn the thoughts of some in the POU/POE industry.
That feature is the Canadian standard CSA B483.1. Following is some information relating to the history and requirements of this standard that will be interesting to those of you selling POU/POE products in The Great White North.
History
In 2003, the Canadian Standards Association (CSA) created a technical committee to develop CSA B483.1 Drinking water treatment systems. The mandate of the technical committee was to reference NSF/ANSI DWTU standards for applicable requirements and create additional requirements to address plumbing connections, mechanical durability, durability of coatings and surface finishes and other aspects of the products.
The first meeting of the technical committee was held in September, 2003. At this meeting, a task force on mechanical requirements was formed.
Over the next two years, this task force met seven times and produced a draft standard. Once the draft standard was available, meetings of the technical committee picked up again in early 2006.
In March, 2006, CSA B483.1 was put out for public review. Numerous comments were received, mainly from POU/POE manufacturers. In July and September, meetings of the technical committee were held to review the comments and consider revisions to the draft standard in light of those comments.
The standard first published in March, 2007 with an update published in June. The technical committee continues to meet to discuss proposed revisions to the standard, with the next meeting scheduled for May, 2010.
Requirements
Per the mandate of the technical committee, CSA B483.1 requires conformance to the applicable NSF/ANSI DWTU standards, with two exceptions:
Systems need not conform to requirements for aesthetic contaminant reduction.
POE systems need not conform to requirements for health-related contaminant reduction.
Note that all systems must conform to material safety and structural integrity requirements of the applicable standard. POU or POE systems that have no applicable standard must conform to the material safety and structural integrity requirements of NSF/ANSI 42.
Additionally, CSA B483.1 requires that the complete water pathway of any appliances (such as refrigerators or water coolers containing POU water treatment) must conform to these requirements. This is as opposed to only the water treatment components.
CSA B483.1 then has additional requirements above and beyond NSF/ANSI DWTU standards. These include the following:
Dimensional requirements for push-to-fit connections to the water supply
Life-cycle testing for shut-off valves, including diverters
Thermal-cycle testing of faucet-mount systems
Hydrostatic pressure testing of water supply line shut-off valves
Safety-float testing and overflow testing of brine tanks
Swing–spout, life-cycle and strength tests for faucets
Adhesion of coatings
Many of these requirements reference ASME A112.18.1/CSA B125.1 Plumbing supply fittings or are modified from requirements in this standard. The thermal-cycle testing of faucet-mount systems, as well as the safety-float testing and overflow testing of brine tanks, are unique requirements not based on any pre-existing standards.
Thermal cycle testing
A thermal cycle test requires that hot (66°C/150.8°F) water and room temperature (18°C/64.4°F) water be alternately cycled through the non-treated water pathway of faucet-mount systems. This must be done with diverters 250 times, with three minutes of hot flow and three minutes of room temperature flow for each cycle.
The outlet is then blocked and the test unit is pressurized to 100 psig. The threaded connection to the faucet must remain leak-free and tight for five minutes.
Safety float and overflow testing
CSA B483.1 requires that ion exchange systems be equipped with an overflow safety-float shutoff valve or an overflow drain connection. The safety-float test, for those systems that include a safety-float shutoff valve, involves filling the brine tank to the point where the safety float triggers the valve to shut off the water.
Once the water is shut off, the test unit is subjected to a pressure of 80 psig for one minute. The safety-float valve must not leak and the safety float must trigger the shut-off of water prior to the tank overflowing.
Systems that include an overflow drain connection shall be installed according to instructions, including the recommended overflow drain line. The storage tank is filled with water until it begins to flow out the overflow drain line.
Flow is continued with an inlet pressure of 80 psig until it can be determined that the overflow-drain flow rate is not less than the incoming flow rate. If the brine tank overflows, the test is considered to have failed.
Required certifications
The relevance of CSA B483.1 is determined by the various codes and/or jurisdictions that require conformance or certification. As of the date this article was written, Quebec is the only Canadian province requiring certification to B483.1.
To be more specific, POU UV, distillation and filtration systems must be certified to CSA B483.1 to be sold in Quebec. Additionally, by December 1, POU RO systems must be certified to CSA B483.1 (currently, they must be certified to NSF/ANSI 58). The certification must be provided by an SCC-accredited certification agency, such as CSA, NSF, UL or WQA.
Over time, it is likely that more provinces will adopt requirements based on CSA B483.1. Also, Canadian plumbing codes covering multiple provinces will likely adopt similar requirements.
Another piece of the puzzle
The international regulatory landscape for POU/POE systems is a complex one, with many different standards, requirements and regulating authorities around the globe to consider. CSA B483.1 represents what could someday be the basis of requirements, not just in Quebec but throughout Canada.
In the future, as we in the POU/POE industry all think about Canada, our thoughts may wander to various iconic Canadian images. They may still be maple syrup, Wayne Gretzky, Peter Jennings, the CN Tower… and now, CSA B483.1.
About the author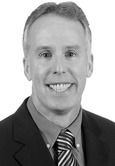 Rick Andrew is Operations Manager of the NSF Drinking Water Treatment Units Program for certification of POE/POU systems and components. He is also an associate member of the CSA B483.1 technical committee. He enjoys leveraging his more than 10 years of experience in this area to help explain the complexities and details of the NSF/ANSI DWTU Standards. Andrew has a Bachelor's Degree in chemistry and an MBA from the University of Michigan. He can be reached at 1-800-NSF-MARK or email: [email protected].