ResinTech's Rochmacher promoted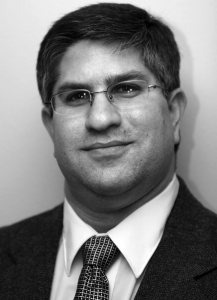 ResinTech, Inc., recently promoted Seth Rockmacher to International Sales Manager, responsible for the global sales of the company's products outside of North America. Rockmacher will also provide technical assistance and recommendations to clients as necessary. Previously, he was Quality Assurance Manager. Before joining ResinTech, Rockmacher was the QC/QA Chemist for United Chemical Technologies. His former experience also includes analytical work with ion exchange products at Rohm & Haas and Graver Technologies. Rockmacher was a US Army Reserve Non-Commissioned Officer from 1988-1996 and received an Army Achievement Medal for his work related to Operation Desert Storm. He graduated from The Richard Stockton College of New Jersey with a degree in chemistry.
Friel added to Perkin Elmer Board of Directors
PerkinElmer, Inc announced President and CEO Robert F. Friel was appointed Chairman of the Board of Directors at the company's annual shareholders meeting held April 28. He succeeds Gregory L. Summe, Chairman since 1999. Friel joined PerkinElmer in 1999 as Chief Financial Officer and was appointed Vice Chairman and President of the Company's Life and Analytical Sciences business in 2006. In 2007, he was appointed President and CEO.
IDA Fellows announced
The International Desalination Association conferred its 2009 Fellowship Award to Kourosh Mohammadi of Iran and Hiroshi Iwahori of Japan. Mohammadi is Associate Professor and Head of the Department of Environmental Engineering at the Water Engineering Research Institute, Tarbiat Modares University in Tehran, Iran. In addition to teaching and research activities, he has carried out several projects including brine discharge of RO desalination systems and development of standard guidelines on groundwater quality monitoring, the design and selection of drainage materials and the effects of agricultural activities on groundwater quantity and quality.
Iwahori, P.E.Jpn, IntPE(Jp), is Senior Consultant in the Membrane Division of Nitto Denko Corporation, Shiga, Japan. He has more than 35 years of membrane separation technology expertise. Iwahori joined Nitto Denko Corporation after earning a Bachelor's degree in Applied Chemistry. After developing a tubular type CA membrane for a commercial RO project, he became involved in development of RO/UF applications such as reclamation of sewerage and industrial wastewater using membrane treatment.
Next RO appointments
Next RO, Inc. named Tim Beall President and CEO of its Kernville, CA operation and Jay J. Julos, CWS-VI, Director of R&D. A 35-year industry veteran of specialized reverse osmosis development and applications, Beall was formerly the President and CEO of World Wide Water, Inc. He is an active member of WQA and PWQA, a current member of WQA's Reverse Osmosis and Disinfection Task Forces and a PWQA Board Member.
Julos will be responsible for system design, testing and product certification in development of the company's new product line. Previously, the 13-year industry veteran was an applications engineer for Water Factory Systems. Julos also consults on regulatory matters for obtaining NSF, state and local certifications for water treatment systems.