By Denise M. Roberts
Water Technology of the Ozarks
PO Box 1080
Nixa, MO 65714
Tel: (417) 725-4141
Website: http://watertechozk.com
Email: [email protected]
[email protected]
[email protected]
Employees: 12
Vehicles: 10
In the 1830s, the Brower family homesteaded in Missouri's northwest Greene County near a spring that became known as Brower Spring. As the Ozark region became more settled and dairy farmers needed more water, wind power was used to pump wells drilled by steam-driven rigs. (Some of these windmills still stand, though most are not working.) For domestic use, water was pumped by hand. The difference between then and now is quality. Today, you would not drink water from the spring. The Ozarks became more popular for retirement as a quality of life destination, resulting in a large number of rural houses with individual well and septic tanks. The increased level of septic discharge has had a negative effect on the springs in the area and the aquifer from which the wells draw water.
"There weren't a lot of jobs in the Ozarks where my college degree could warrant gainful employment, so to be upwardly mobile in the industrial environment, I had to move when new employment opportunities presented themselves," Hollis 'Bert' Brower, Jr., CWS-VI, noted. "But I wanted to return to my home territory, put down roots and raise a family." He spent 15 years as an industrial water treatment chemical sales service representative with Dow Chemical Company, Drew Chemical Corp., Betz Laboratories and Garratt-Callahan before re-establishing himself in Missouri.
Returning to his boyhood home wasn't Brower's only ambition. To address water quality issues that were now common to the region, he started a multifaceted corporation, Ozark International Inc., in 1980. Brower's background in industrial water treatment and degrees in biology and chemistry was an ideal fit with his business model.
The company is comprised of three major divisions. Water Technology of the Ozarks, located in Nixa, offers residential and commercial water treatment equipment and service. It owns two public water companies and serves as contract operators for approximately 20 more. Residential products are holding steady even with increased competition from discounters. The division is also concentrating on contract operating services for public water systems.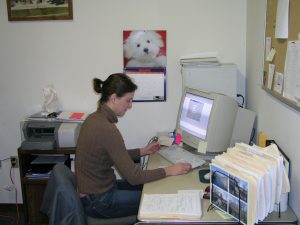 Missouri Valley Environmental, located outside of Carthage, is the hi-tech industrial products and services unit. It blends chemical treatment products for boiler, cooling and process waters and wastewater treatment and assembles industrial-sized softeners, filters, ozone generators, electrodeionization and reverse osmosis equipment. "We have a backlog of clients for our total water service, which provides boiler pretreatment equipment such as softeners, RO equipment and chemical products on a contract basis," Brower noted. "With proper pretreatment, we can reduce the reliance on chemical treatments substantially, which significantly reduces shipping and handling costs. By maintaining ownership of the equipment, we retain responsibility for its proper operation. This is a service that many industrial clients like." The division also maintains a dealer relationship with several hi-tech equipment suppliers.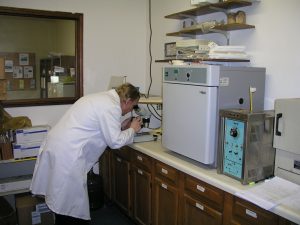 Lakeland Laboratories, certified by the State of Missouri for coliform bacteria testing, provides services for state permitted public water supplies. It also performs wastewater analysis for state-required discharge permitted municipal and privately owned wastewater plant monthly discharge reporting.
Each segment has its own specific market but overlap in some areas. In addition, the lab provides valuable support for all sales and service functions. Service is accomplished with a fleet of 10 vehicles across a four-state region that includes parts of Arkansas, Oklahoma and Kansas.
The business has 12 employees, including Brower's daughter Amy DeLaPorte, who helps with bookkeeping. Brower has instituted several programs to maintain a happy and productive workforce, resulting in longer-term employee retention. Training is provided in-house and through the Water Quality Association (WQA) and the Association of Water Technologies when possible. Primary personnel are offered the option to own stock in the company, service technicians are rewarded with a finder's fee if sales result from their efforts and bonuses are distributed at Christmas. Positive results have come from Brower's careful resource management.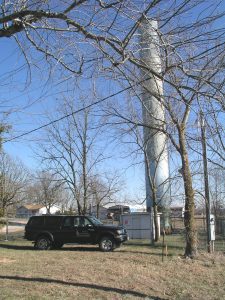 Brower is the Missouri Water Quality Association (MWQA) regent to WQA, a member of the regional association's board of directors and a Past President. He notes there is great need for industry members to support the national and regional water quality associations as changes in the marketplace occur. "I'm concerned that state WQAs are losing members and influence at a time when these organizations are needed most, especially when you consider the efforts in California and other states to ban water softeners." These are, after all, harbingers of failure for those who don't acknowledge the seriousness of the situation.
Brower maintains a pragmatic stance about the industry as a whole. "I believe dealers will continue to have a strong presence in the industry, but will need to consider multiple income streams. In the not-too-distant future, commercial markets will play an increasingly important part in dealer business opportunities and that will require more effort and training to meet the demands of clients. Education and diversity are the keys to successful business models but I don't feel enough dealers take advantage of WQA's educational and certification programs that would help them gain a competitive edge in new markets."
Not content to stand still, Brower says he finds many challenges to keep him excited about the future of the industry. He currently services as President of the Missouri chapter of the National Institute for the Uniform Licensing of Power Engineers. Through that agency, he holds a Chief Engineers license and Technical Instructor and Examiner licenses. Additionally, he has Missouri Department of Natural Resources A-level water and wastewater licenses and a DS III water distribution license. Brower is also the current Treasurer of the Missouri Smallflows Organization. His credentials provide stature in the marketplace, which leads to sales opportunities, particularly in the light commercial area.
During the company's early days, the importance of residual income was stressed and rental customers provided the means to tap into additional capital. "In today's market, we still desire residual income, but find there are other, better ways to achieve the same goal, such as open-minded approaches to methods and products that best serve the clients.," notes Brower. "We are moving toward hi-tech equipment that can be serviced with more economical vehicles than we are presently operating and we'll consider anything that fits our water treatment model. The future lies with those who learn and apply new technologies". And it looks like he's not wasting any time finding out what to do next.