Bentley VPs named
Bentley Systems, Incorporated has appointed Harry Vitelli to the position of Vice President, Platform Product Management and Christopher Barron as Vice President, Corporate Marketing. Vitelli will be responsible for developing and managing the company's MicroStation and ProjectWise product strategies and programs. Vitelli earned a Bachelor of Computer Science Degree from Spring Garden College, Philadelphia, Pa. Barron will be responsible for all of Bentley's corporate marketing strategies, campaigns and public relations initiatives. He joins Bentley from Stone Face Group, where he served as CEO. Barron holds a Masters Degree in architecture from Harvard University's Graduate School of Design and a Bachelor of Arts Degree from Middlebury College.
Shannon appointed Aquionics sales VP
UV disinfection specialist Aquionics announced Kevin Shannon as its new Vice President of Sales and Marketing. Previously, he was Senior Product Marketing Manager at Schneider Electric–Square D, responsible for a portfolio of electrical equipment products. Shannon has extensive experience in managing the sale of electrical equipment, lighting ballasts and specialty electronics. He holds a BS Degree in industrial engineering from Clarkson College of Technology, Potsdam, NY.
Zenith appointments announced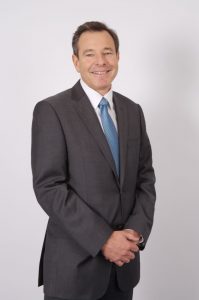 Zenith, International appointed Mark Groves as Mergers & Acquisitions Director and
Sam Shammas as Regional Manager – Market Development for Asia, Middle East and Africa. Groves previously served with Cadbury Schweppes and PepsiCo in Europe and Hutchison Whampoa in Europe and Asia. Prior to his appointment, Shammas held a series of sales and marketing positions with Diageo. Most recently, he was involved with brand, project and communications roles with National Food Products Company in Dubai. Originally from Lebanon, Shammas will be based in Dubai and work closely with the Regional Manager for Asia, Middle East and Africa.
Promotion for NSF's Kirkpatrick
NSF International promoted David Kirkpatrick to Director of Corporate Sales. He will work closely with agency senior management and the marketing team to positively impact sales growth. Kirkpatrick's responsibilities include offering leadership and implementing new sales strategies as well as providing effective training and development of the sales team. Previously, he was NSF's Corporate Retail Accounts Executive and held management positions with Ubiquity Brands, Procter & Gamble and the Coca-Cola Company. Kirkpatrick earned a Bachelor's Degree in business administration from Michigan State University.
Uribe appointed at NSPF
The National Swimming Pool Foundation® (NSPF®) named freelance translator, interpreter and instructor Silvia Uribe as Project Coordinator, focusing on Spanish-speaking customers. She will lead the foundation's effort to translate, promote, support and disseminate NSPF educational programs for Spanish speakers worldwide. Uribe has translated several NSPF educational materials; most recently, she taught intermediate and advanced Spanish courses at The Classical Academy in Colorado Springs, Colo. Uribe holds a Bachelor of Arts Degree in business administration from the Technological Institute of Juarez, Mexico.
Eaton added to Hellenbrand sales team
Hellenbrand, Inc. added 12-year industry veteran Dennis Eaton to their sales team. Previously a District Manager for Culligan International, Eaton brings a wealth of knowledge in client services, sales, prospecting, complex project planning/management and team training/leadership. He will be in charge of growing Hellenbrand's dealer base in the west.
Hayes hired at SolarBee
SolarBee, Inc. announced the addition of Pat Hayes, P.E. as VP of Engineering and Southern California Regional Manager. Previously he was the Principal Civil Engineer for Glendale Water & Power, where he implemented improvements to the system's water quality through increased monitoring, a revised nitrification control plan. Other improvements included the installation of 43 SolarBee units in 38 potable and five recycled water tanks.
Rohm and Haas scholarship winner announced
As
ha Banks, a sophomore chemical engineering major, has received a 2008 Rohm and Haas Minority Scholars at Drexel University scholarship. The $10,000 award is provided to one chemical or mechanical engineering student each year that exhibits superior academic achievement, honesty and integrity. The Harrisburg, Pa. native has maintained her high academic standing while participating in many extra-curricular activities such as the National Society for Black Engineers and the student chapter of the American Institute of Chemical Engineering.
Gasaway joins Nelsen's Florida Distribution Center team
Nelsen Corporation named Jeffrey Gassaway, a 27-year veteran of retail and wholesale water treatment, to its new Florida Distribution Center team. For the last 12 years, Gassaway has served as Sales Manager of a large Florida wholesale water treatment product manufacturer. He currently sits on the Board of Directors for the Florida Water Quality Association. Gassaway holds a Bachelor's Degree in marketing and economics from Ohio State University.
The Phoenix Challenge: a chat with Paul Hendricks
"Throughout the southwest, there's lousy water coming into people's homes. That's really good for your business!" Few were prepared for the pragmatic candor of Paul Hendricks and his frank assessment startled many at WQA Aquatech's manufacturers section meeting.
At the helm of his own environmental consultancy for years, Hendricks has an intimate understanding of the Phoenix area and its continuing growth. He predicts another 2.5 million residents for this booming Maricopa County metropolis in the next 10 years—and that is only the beginning. "I believe the next generation will know a Phoenix metroplex that extends straight through today's Tucson…that metroplex will be home to 15 million people. And they will all need water."
Throughout the west, the great majority of all water has already been allocated; in Phoenix, the only potentially 'new' water will be captured drainage from Buckeye. According to Hendricks, it is brackish and will need desalination. Yet he cautioned that the water treatment cannot rely on any municipality to adopt broad desalination strategies that would ensure the continued marketability of water softeners. "RO water is too expensive for any politician to introduce it and survive the next election," he summed up.
For Phoenix, all groundwater is drinking water and every time TDS increases by 100/mgL it costs approximately $30 million in treatment. This means all TDS producers are under scrutiny. Hendricks likened that assessment to a pride of lions looking over an antelope herd. "Someone will be dinner… don't let it be your industry!"
While the current economic downturn in many parts of the US has slowed new housing construction, Hendricks explained that Phoenix must have precisely that type of growth to maintain the current economics of the city, the fifth-largest in the country today. Salinity management strategies will be part of that growth and softeners can be part of the solution, depending on how we brand our business. "You can make a huge difference in policies and programs—and in the rates we all have to live with."
Right now, there are 25,000 finished lots in Phoenix; 58,000 homes for resale and roughly 10,000 new houses for sale. In 2006, 80,000 new homes were built and of those, 80 percent opted to add POU treatment.
Hendricks believes the best solutions will be sustainable over the long term and will result from a partnership of government and industry spurring technological innovation. That philosophy led to his creation of the Phoenix Challenge with WQA. "I believe that together we can work towards a future that enables Phoenicians to choose water treatment without sacrificing environmental goals. The future has to be sustainable for everyone."
Using the Phoenix Challenge, this industry can take the next couple of years to 'invent itself' into the market. As WQA's Pete Censky noted, thanks to Hendricks' vision, we really have the opportunity to use Phoenix as a test bed for new ideas and products, which can then be exported worldwide. "We've had flat softener sales for decades. Thanks to the Phoenix Challenge and Paul Hendricks, we can reverse that with new, green technologies—sustainable for today and tomorrow."