By Rick Andrew
Point of use (POU) and point of entry (POE) distillation systems must meet a number of demanding requirements in order to conform to NSF/ANSI 62. Material safety must be established by a process of review of complete formulations of all materials in contact with drinking water, followed by extraction testing to ensure that no contaminants leach from the system at levels of toxicological significance. Structural integrity must be verified through cyclic and hydrostatic pressure testing. Total dissolved solids (TDS) reduction performance must be established by challenging the system over the course of a number of days or batches with a solution of 1,000 mg/L sodium chloride (NaCl) in reverse osmosis / deionized (RO/DI) water, to ensure that the distilled water contains 10 mg/L or less of dissolved solids.
If the system includes product water zone storage tanks, tubing, pipe, fittings, valves, or condensing coils that are not readily accessible and are designed for in-place sanitization, they must be designed so that sanitization of the product water zone can be achieved using steam sterilization or other manufacturer-recommended sanitization methods. Most residential distillers fall into this category.
This is a somewhat unusual requirement compared to the other NSF/ANSI DWTU Standards, so I thought it was worthy of discussion in this column.
Testing for in-place cleaning
One of the fundamental concepts of the NSF/ANSI DWTU Standards is that each requirement should have a means of verification. That 'means' could include visual observation, measurement, or testing. A requirement that manufacturer-recommended sanitization methods for systems that are designed for in-place sanitization is difficult to verify without testing.
Although there is currently not a specific test protocol detailed in NSF/ANSI 62-2004, the Standard 62 task group developed a recommended test method several years ago. This protocol will ultimately be formally adopted into a revised version of Standard 62, probably later in 2008. NSF has been using this method ever since it was developed by the task group, as an accepted method for verifing that the existing requirement in the Standard is being met.
The test protocol is fairly straightforward. A suspension of E. coli (ATCC #11229) in sterile buffered distilled water is prepared, with a density of at least 1 x 106 cfu/mL (not to exceed 5 x 106 cfu/mL). All product water contact surfaces intended for in-place sanitization are then exposed to the E. coli suspension. This step involves careful examination of the system and an understanding of the operational characteristics and flow path, to allow all of the relevant surfaces to be exposed to the E. coli suspension.
The system is then sanitized according to the manufacturer's instructions and rinsed with sterile buffered distilled water. The evaporator chamber is refilled with sterile buffered distilled water. The unit is operated and a series of 50 mL samples are collected for microbiological counts at intervals from the start of the flow of distillate until the completion of the operating cycle. A sample is also collected and analyzed for residual concentrations of any sanitizer chemicals used during the sanitization procedure.
The microbiological samples are enumerated by the VRB Agar Pour Plate Method and the BGB Broth Tube Method in accordance with Standard Methods for the Examination of Water and Wastewater.
Did it pass?
It's always nice to know the criteria that define acceptable test results. In terms of the in-place cleaning or sanitization test, acceptable results are determined based on the microbiological counts after sanitization and also based on residual concentration of any chemical sanitizers.
The following microbiological counts constitute acceptable sanitization:
VRB Agar Pour Plate Method: < 1 cfu/mL
BGB Broth Tubes Method: < 6.7 most probable number (MPN)/100 mL
In terms of chemical sanitizers, any residual concentrations of sanitizing chemicals must be no greater than the total allowable concentration as determined for each chemical in accordance with NSF/ANSI 61 Drinking water system components – Health effects, Annex A.
Unique technologies, unique requirements
One of the aspects of POU and POE water treatment that continues to fascinate me is the diverse range of technologies used for specific applications. From activated carbon to reverse osmosis, from ion exchange to ultraviolet, from ultrafiltration to distillation, each of these technologies has unique features that can be used for specific water treatment needs. These unique features also point to unique requirements for product standards. This is the main reason that the NSF/ANSI DWTU Standards are aligned by technology, with various technologies falling under various standards.
Distillation systems offer a number of advantages in certain realms of water treatment needs. They also have some aspects that must be considered when verifying their conformance to a Standard. One of the most unique is a requirement that the product water areas of the system must be cleanable, whether that cleaning is done via direct access, or via an in-place sanitization procedure. And for those systems using an in-place sanitization procedure, there must be a means of verifying its effectiveness and safety.
Look for an update to NSF/ANSI 62 some time in 2008. It has been in the works for some time and it is one of NSF's priorities to bring this long overdue update to fruition some time soon. The updated Standard 62 was first balloted to the Joint Committee in late 2007 and with a few minor revisions requested by the Joint Committee, it should be completed later this year.
About the author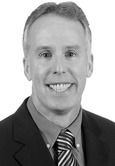 Rick Andrew is the Operations Manager of the NSF Drinking Water Treatment Units Program. Prior to joining NSF, his previous experience was in the area of analytical and environmental chemistry consulting. Andrew has a bachelor's degree in chemistry and an MBA from the University of Michigan. He can be reached at 1-800-NSF-MARK or email: [email protected].