Pentair Director announced
Pentair, Inc. named Jerry W. Burris, President of Barnes Industrial, to a seat on its Board of Directors, to succeed Richard J. Cathcart, who retired in September. He will stand for election at Pentair's annual shareholders' meeting in May 2008. Burris was formerly President and CEO of Advanced Materials Quartz and Ceramics at General Electric Company, where he served for 20 years.
NSF managers named
NSF International announced three key management appointments that will expand the organization's presence in new international markets.
Tarik Bellahcene, as Managing Director of NSF's Operations in Europe, the Middle East and Africa (EMEA), will be responsible for developing and implementing short- and long-term strategies to increase growth of NSF's operations and expand the recognition and acceptance of its services in the region. He holds a degree in civil engineering, hydraulics from the University of Science and Technology in Algeria and a Master's in applied science from the University of Liège, Belgium. He is fluent in French, English and Arabic, with a basic level of Spanish.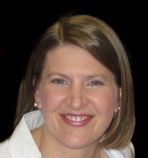 Heather Taylor, appointed International Marketing Manager, will be in charge of managing, developing and implementing international marketing and communication programs to create and facilitate sales for all of NSF's programs. She joined the organization in September 2003 and most recently served as Sales and Marketing Manager at the Brussels office. Taylor holds a Bachelor's Degree from Swansea University, UK and is fluent in English, French and German.
Ellen Go Yanko was promoted to Sales and Business Development Manager for the EMEA region, responsible for managing the sales force by implementing new strategies, strengthening support and reinforcing customer services in the region. She has worked at NSF for 11 years, serving most recently as Office Manager, European Hygienic Engineering and Design Group (EHEDG) Secretariat, NSF Brussels. Yanko earned a Bachelor's Degree in communications at the University of the Philippines and is fluent in English, French, Dutch and Pilipino.
Watts VP named

Watts Water Quality & Conditioning Products appointed 18-year industry veteran Michael Perkinson Vice President of Sales and Marketing effective October 1, responsible for managing the Watts Authorized Dealer Program and directing overall sales and marketing efforts. Previously, he served with Ecowater Systems, most recently as Vice President of Sales and Marketing.
Crooks appointed at Antunes

A.J. Antunes & Co. named Rick Crooks Antunes Filtration Technologies (AFT) Technical Support Team Member. He assumes technical service and laboratory testing responsibilities for AFR Division. Previously, Crooks served with Everpure as Senior Research Engineer for 10 years and Manager of Technical Services for an additional 13 years, before spearheading responsibilities for the ultrafiltration product line for Aquest/Aquacore. He holds a Bachelor of Science Degree in environmental sciences from the University of Wisconsin, Green Bay.
Harmon named Tri Palm Director
Richard Harmon has been named Director of Business Development for Tri Palm International. In this role, he will be actively involved in the development of new product strategies to meet the changing needs of the marketplace and with the sales launches of new products and the development of new sales channels for OASIS bottled water coolers and POU water coolers. Harmon has over 40 years experience selling water coolers and developing new distribution channels in the US and internationally. The investment funds managed by Patriarch Partners, LLC, owners of Tri Palm International, are committed to the future of Tri Palm and fully support its strategy to rebuild market share under the OASIS brand by providing quality products and solutions and building strong, long-lasting relationships with customers.
WaterLogic management team increased
The Waterlogic Management team has been strengthened with the addition
Deborah Clark, a dedicated International Accounts Manager; Rikki Dinsmore, Director of Operations and Chris Garner, Director of Marketing. Clark has extensive, related industry experience and the sales acumen necessary to provide a point of contact for Waterlogic's international distribution network, sales force and clients, with a view to addressing any issues regarding orders, sales, deliveries, training and development of the business.
Dinsmore holds an MBA from Cranfield School of Management (UK) and has a varied background in third-party logistics and will be responsible for the operational aspects of logistics, supply chain and customer service.
Garner brings to Waterlogic nearly 20 years of sales and marketing experience gained within the consumer products, electrical goods and certification industries.
Mills, Meek form management team
Good Water Warehouse Inc. announced that Brian Mills, formerly of Fresh Water Industries, will be joining the management team in the position of Branch Manager. Mills will be joined by George Meek, also formerly of Fresh Water Industries, as Warehouse Supervisor. They will form the management nucleus for the new eastern Canada sales/distribution center.
Saxman elected IBWA Chairman

The International Bottled Water Association (IBWA) elected Chris Saxman to serve as Chairman of the Board of Directors for the upcoming 2007–2008 term. Saxman represents IBWA member Shenandoah Valley Water Company based in Staunton, Va. He is a member of the IBWA Executive Committee and Board of Directors and served as Treasurer in 2006 and Vice Chairman in 2007.

Delta and PHCC members honored
Delta Faucet Company and the Plumbing-Heating-Cooling Contractors National Association (PHCC) named Larry Lee 2007 Contractor of the Year and Orlando Zamora 2007 Apprentice of the Year. Lee, President of Lee Plumbing & Heating in Thief River, Minn., has over 20 years of continuous membership in the Minnesota PHCC. He has served as Treasurer for the past three years and on the Board of Directors for four years. Lee received a check for $5,000 and a Bacarat crystal sculpture at the awards ceremony. Zamoro of CTO, Inc., in Harlingen, Texas, is in his third year as an apprentice at Rio Grande Valley Independent Plumbers' Alliance Apprenticeship program, where he was the recipient of a perfect attendance award and the highest GPA award. Zamoro received a $2,000 scholarship, a check for $500 and a plaque commemorating his hard work and dedication.
Clancy named Lenze-AC Manager

Lenze-AC Tech appointed Christine Clancy Customer Service Manager. She was previously the Customer Support Man-ager at Thermo Fisher Scientific. With more than 20 years of customer service experience, Clancy is a highly regarded trainer, supporter and leader in the industrial customer service field.
Craig Leonard Browark
Springsoft International lost President Craig Leonard Browark in early November. For over 40 years, Springsoft International, a multi-million dollar diversified manufacturer of high technology water treatment equipment, has delivered quality water treatment equipment to customers worldwide.
As President of the firm, Browark continued his father's vision and expanded it with his own unique style. Most who knew him describe him as 'larger than life' and recall his lively approach to all outdoor activities. His dedication to family—his wife Anita, children Erick and Lauren (deceased) and grandson Sebastian—was just as legendary.
Springsoft employees were treated with the same outsize affection and dedication. At his death on November 3, Browark was only 57 years old. Funeral services were held in Schaum-burg, Ill. on November 8; memorials may be made in Browark's memory to the Sebastian Noriega Gift Fund c/o Itasca Bank & Trust, 308 W. Irving Park Road, Itasca, Ill. 60143. For additional information, call (630) 529-5751.