Portola names new CEO

Portola Packaging has appointed Brain Bauerbach to the position of President and Chief Executive Officer. Bauerback served briefly as the company's Chief Operating Officer and will oversee their global operations from San Jose, Calif. He has a B.S. in industrial technology from Ohio University and more than 18 years' experience in the water and beverage bottling and packaging industries.
RW Beck hires East Coast Water Director
Edward Wetzel joins the management, consulting and engineering firm R.W. Beck Inc as the company's East Coast Director of Water and Waste Resources in Nashville, Tenn. He will be responsible for overseeing and broadening the sale and delivery of management and consulting services to water and waste resources clients throughout the eastern United States. Prior to joining R.W. Beck, Wetzel worked at MWH Inc., a global environmental and engineering firm, where he led strategic planning processes and provided business development support for the firm's global operations.
Severn Trent adds two in New Hampshire
Severn Trent Services announces the addition of Susan Pryputniewicz as engineering supervisor and Kim Emond as office manager for its Pipeline Services office in Manchester, N.H. The office provides sewer collection systems analysis and rehabilitation services throughout New England and the Mid-Atlantic states.
Ogle joins Metals & Arsenic Removal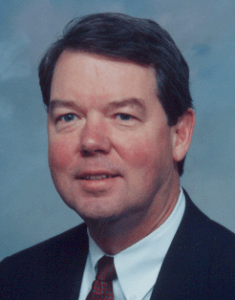 Metals & Arsenic Removal Technology Inc., a portfolio company of HydroFlo Inc., has named Paul Ogle as Vice President and General Manager of the MARTI Consumer Products Division. Ogle, a former Business Development Manager in the International Trade Division of the North Carolina Department of Commerce, will be responsible for sales and distribution of all consumer merchandise for MARTI in the Americas and will manage all residential and personal-use products including pitcher and filter units, under-sink systems and faucets.
Luna sworn in at EPA
Luis A. Luna has been sworn in as the Assistant Administrator for the Office of Administration and Resources Management at the U.S. Environmental Protection Agency (EPA). Luna, the former head of the U.S Department of Agriculture's Office of Community Development, will be responsible for the agency's hiring and personnel policies affecting 18,000 federal employees nationwide; facilities management; a $1.2 billion procurement program and administration of the agency's grants programs totaling $4 billion annually.
Whitney joins Koch

Alden Whitney has joined Koch Membrane Systems has the new Sales Director for Municipal Business. His new role will include responsibility for Koch's municipal sales in North and South America, as well as the Asia Pacific region. Whitney will also participate in sales efforts for municipal products in Europe to assist the shared resources overseas in developing and executing global sales plans to increase the company's business.
Lewis joins Dow subsidiary

Mike Lewis has been named North American Sales Manager for ANGUS Chemical Company
(a wholly owned subsidiary of the Dow Chemical Company) and Dow Biocides. Lewis assumes the sales manager responsibilities in addition to his current role as North American Distribution Manager.
Industry veteran joins PHSI

As part of its global expansion, PHSI Pure Water Technology has hired Robin Householder as Vice President of Sales. Robin, a 25-year veteran of the industry, will oversee U.S. and European sales of its POU water purification coolers. Householder is formerly the Director of Sales at OASIS Corporation as well as an accredited speaker for the International Water Quality Association and regional WQA associations.